National, Front Page
Level crossings turn deathtraps
---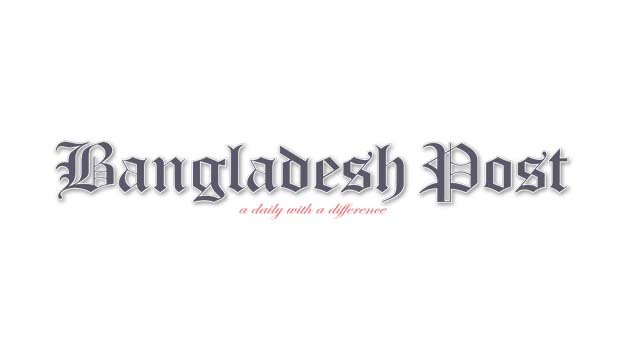 Most of the level crossings in the country are unprotected and unsafe for public movement. Accidents and fatalities often occur at these crossings. However, when there is any fatality, the authorities concerned discuss the issue but to no avail as no effective action is taken by the railways.
Of the total 2574 level crossings in Bangladesh only 564 can receive advance signal and 1106 are illegal across the country.
As a result, accidents at these level crossings have become common phenomena for which the indifference of the authorities concerned is largely responsible.
Small and big accidents are happening regularly at railroad crossings all over the country and lives are being prperished. Mirsarai alone has 50 level crossings within 30 kms and most of which are illegal. Various organizations have constructed these crossings.
Besides, there is no initiative on the part of Railways to appoint gate keepers in charge of level crossing. And those who are there are unhappy as their jobs are not made permanent. Most of their contract expired long ago.
Earlier, two projects were taken in 2015 to upgrade 654 level crossings. However, even after seven years, the projects have not been completed. On the contrary, the project cost is gradually increasing.
Read More: 11 killed as train hits bus
However, those projects are likely to get extension for three years with increase in project cost. Duration of these two projects is now 10 years. Besides, the cost of two projects is increasing by about Tk 221 crore. For this reason, the fourth revision of the project in the eastern region has been proposed. And the project in the western region has been proposed for the second round of revision.
The initial cost of the two projects was estimated at Tk 97.18 crore. If the new proposal is approved, it will increase to Tk 318.11 crore. That is, the cost of the two projects is increasing by Tk 220.93 crore or 227.34 percent.
Level Crossing Upgradation Project Director Birbol Mondol when contacted said, "We are putting our effort how to develop those gates and make them secure both for passengers and vehicles. We have plans to construct underpass or overpass at those rail gates."
From January, 2020 to July 29 this year, at least 219 people were killed in 116 accidents at level crossings across Bangladesh, said a report of the Road Safety Foundation on Saturday.
Citing shortage of manpower at level crossings and good governance in the railways authorities, negligence of gatekeepers and reckless driving on roads the foundation has suggested increase in the number of gatekeepers, applying the latest technology, and raising awareness.
The report said that around 82 percent of the level crossings in the country were now unsafe.