National, Front Page
11 killed as train hits bus
---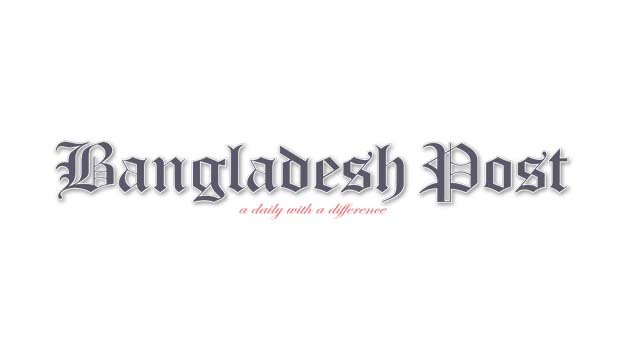 Eleven tourists in a microbus carrying them were killed when a train hit the vehicle in the Khoiyachara Waterfall area of Mirsarai on Friday.
Three or four other people were injured. 14 passengers were reportedly in the microbus.
The accident took place on the railway line during Jumma prayers when the Mahanagar Provati Express train on its way to Chattogram from Dhaka hit the ill-fated microbus.
Khorshed Alam, In-charge of Sitakunda Railway Police, said, "There has been a collision between a Dhaka to Chattogram-bound Mahanagar Provati train and a microbus. However, the death toll is not known yet. All those in the micro bus are believed to have died.
Md Jahangir Hossain, General Manager (GM) of Eastern Railway said, a road passes over the railway line in Khoiyachara area. There is a railway gateman. I spoke with the gatekeeper after the accident. The gate was closed before the train arrived. But the driver of the microbus forced up the gate bar and went onto the railway line. Then the metro train hit the microbus. We are investigating the incident.
Local people said that while crossing the railway line, the Mahanagar Provati train hit the microbus about 1 km ahead. The passengers of the microbus were coming to see the Khoiyachara waterfall.
Divisional Transport Officer of Eastern Railway Ansar Ali said that while the train was crossing Baratakia station, the microbus went up on the railway line pushing the bamboo of the level crossing causing the accident.
Syed Ahmed, Sub-inspector of Mirsarai police station, said, "11 passengers of the microbus were killed. 3-4 people were sent to Chattogram Medical College Hospital.
Chattogram Railway Police SP Hasan Chowdhury, said, 'We have confirmed the death of 11 passengers of the microbus. It is known that the microbus went on the railway track after disobeying the signal at the railway crossing. Then the train hit. However, more detailed investigation is required.