National, Front Page
We want peace, not conflict
PM Says on Peacekeepers Day
---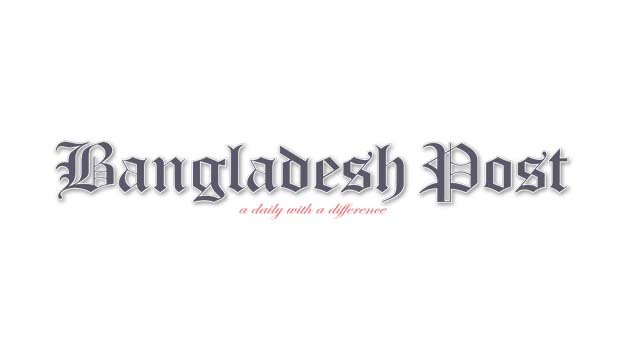 BSS, Dhaka
Prime Minister Sheikh Hasina on Monday said Bangladesh believes in peace and would do whatever is required for peace.
"We believe in peace, not in conflict. Bangladesh always believes in peace and it would do all possible things whatever is required to establish peace," she said.
The Premier made this remark while addressing an event organised marking the International Day of UN Peacekeepers-2023 at Bangabandhu International Conference Centre (BICC) in capital Dhaka.
"We want peaceful solution to any conflict," she said, adding "We don't want arms race because women, children and each family suffer the most for it. Therefore, our goal is to protect them from the sufferings."
Sheikh Hasina said ensuring peace in the world is now more difficult than in the past, as the evil forces are using the advantages of technology is taking away the peace of people's lives.
"With the recent development and advancement of technology, new threats of evil forces are increasing," she said.
She said that technology is giving people opportunities in all fields including socioeconomic development, but "we also see that the evil forces are also using technology creating confusion among the people and is taking away the peace of people's lives".
So, peacekeepers in UN peacekeeping missions have to deal with complex multidimensional situations, she noted.
"Hence, the need to enrich peacekeeping missions with advanced technology has increased manifold," she opined.
Sheikh Hasina mentioned that her government has always prepared Bangladeshi peacekeepers with the latest training to deal with complex situations in the world's most challenging and dangerous regions.
"We are ensuring the supply of clothing, other essential items, and modern military equipment compatible with the mission area's environment, weather, and terrain," she said.
In this connection, she mentioned that the government incorporated added modern mine-resistant and ambush-protected vehicles to the Bangladesh contingents and state-of-the-art technology for peacekeeper communications.
"Incorporating modern technology and training are an ongoing process that we will continue in the future," she added.
Foreign Minister Dr AK Abdul Momen, Chief of Army Staff General S M Shafiuddin Ahmed and the United Nations Resident Coordinator Gwyn Lewis also spoke at the programme.
At the outset of the event, one-minute silence was observed to pay tributes to the lives of the heroes sacrificed for establishing peace.
A video documentary "Bangladesh in Global Peace" was screened in the ceremony.
The Prime Minister handed over awards to five deceased peacekeepers and their family members received it. She also handed over awards to five injured peacekeepers.
The Premier, later, unveiled International Peacekeeper Journal.
The Prime Minister said that she thought the theme of 2023 International UN Peacekeepers Day -"Peace Begins with Me" -is very time-befitting.
"With this motto, we will work for world peace in the way shown by Father of the Nation and will try to give future generations a safe and peaceful world - this is our pledge today," she added.
Sheikh Hasina said that her government's efforts will continue so that the peacekeepers of Bangladesh can respond to the UN's call with more confidence.
"I hope Bangladeshi peacekeepers will keep the country's honor and image bright by working with their skills, professionalism, courage, and dedication," she added.
The head of government said that you people (peacekeepers) work tirelessly to prevent conflict, protect civilians, ensure human rights, and establish peace.
"Because of your sincere work, the people of all those countries have given you unconditional love," she said, adding, "Local citizens of many countries associated with the Bangladeshi contingent have learned Bengali culture and language from you."
She continued that "you also earn the respect and love of fellow peacekeepers from other countries. Your professionalism, skill, and dedication to establish peace even amid the Covid-19 pandemic have been appreciated."
Above all, Bangladeshi peacekeepers have set an exemplary example in maintaining world peace and brighten the image of the country, she said.
Currently, 7,436 peacekeepers of Bangladesh are engaged in the UN peacekeeping missions and activities, and the number is about 9.8 percent of the total number of peacekeepers deployed worldwide. This includes 572 Bangladeshi women peacekeepers.
Sheikh Hasina said that "We continue our efforts to increase the number of women peacekeepers" as the UN secretary general has requested to send more female peacekeepers.
She said that Bangladesh's peacekeepers have successfully completed 63 UN missions in 40 countries worldwide.
Currently, Bangladeshi peacekeepers are engaged in 14 UN missions and activities. 20 contingents of the Bangladesh Army, two of the Bangladesh Navy, four of the Bangladesh Air Force, and three of the Bangladesh Police are working in these missions.
The Premier said that Bangladesh has deployed a Force Protection Battalion in Abyei of South Sudan, while added a mechanised infantry company as a Quick Reaction Force in Mali, an Explosive Ordnance Disposal Platoon in the Congo, and a Level-2 Hospital Contingent in the Central African Republic.
Besides, deployment of a new Armed Utility Helicopter Unit of the Bangladesh Army, a new Mechanized Infantry Company as the Base Defense Contingent, and an Airfield Support Unit of the Bangladesh Air Force is underway in Mali, she said.
Sheikh Hasina added that high-ranking officers of the Bangladesh Armed Forces are engaged in several missions as Force Commanders, Deputy Force Commanders, and Sector Commanders.
Following the ideals of the Father of the Nation, the Prime Minister said that they are working to establish world peace.
"Apart from peacekeeping missions, we actively participate and contribute to other international forums," she said.
The premier said that Bangladesh tabled the "Culture of Peace" resolution at the United Nations in 1997, which was unanimously adopted in 1999.
Since then, Bangladesh's flagship resolution, "Culture of Peace", has been unanimously adopted at the UN every year, she added.
Sheikh Hasina continued that the United Nations declared 2000 as the "International Year of Culture of Peace" and 2001-2010 as the "Culture of Peace and the Decade of Non-violence".
She said that following the foreign policy of Father of the Nation, his commitment to establishing world peace, and constitutional obligations, Bangladesh became a member of the "Blue Helmet" family of the United Nations.
For the first time in 1988, she said, the Bangladesh Army joined the United Nations peacekeeping operations.
Later, Bangladesh Police in 1989 followed by Bangladesh Navy and Air Force in 1993 were enrolled in peacekeeping, Sheikh Hasina said.
For the last 35 years, she said, Bangladesh has been working with an excellent reputation as the highest troop and police contributing country and an active participant in UN peacekeeping operations.
"Today, Bangladesh is a responsible and reliable name in international efforts to maintain peace and security," Sheikh Hasina added.
At the end of the function, the Prime Minister virtually talked with the members of Bangladeshi peacekeepers deployed in different countries including South Sudan, Mali, Lebanon, Central African Republic and D R Congo.