National, Front Page
First working day in Ramadan
Traffic collapses in city
---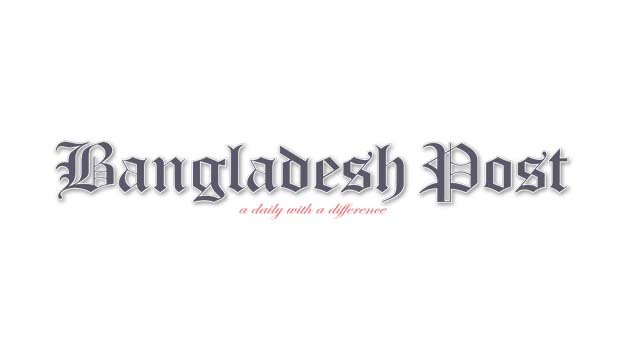 Commuters experienced severe gridlock on Monday, the first working day of the holy month of Ramadan in capital Dhaka.
So, the commuters faced intolerable sufferings as they remained stuck on roads for hours due to heavy traffic gridlock in the city.
The congestion was severe especially in the afternoon on almost all roads and streets of the capital, where people had to spend a big chunk of their time.
The traffic became haphazard because many roads are in a rundown condition and huge pressure of vehicles on all streets and roads.
Due to heavy pressure of vehicular movement almost all the city roads remained at a standstill.
Commuters had to remain at stagnant situation inside vehicles for hours.
Although the movement of vehicles was lower in the morning, but it continued to increase gradually.
At one stage, the situation went beyond the control of the traffic police as the day progressed.
The first fast of Ramadan began on Friday (March 24). Friday and Saturday were the weekly holiday and Sunday, March 26, was a public holiday on the occasion of the Independence Day.
Therefore, vehicular movement was very thin during those three days.
As Monday was the first working day of Ramadan and all the people came out of the streets.
All the public and private offices, courts, schools-colleges, universities opened.
Therefore, the city witnessed a severe traffic jam on the roads.
Roads and lens in Uttara, Airport, Khilkhet, Bishwa Road, Banani, Mahakhali, Tejgaon, Satrasta, Moghbazar, Ramna, Matsabhavan, Bijoysarani, Mirpur, Farmgate, Banglamotor-Shahbagh, Karwan Bazar, Gulistan, Paltan, Mohammadpur, Gabtoli, Jatrabari, Rampura, Badda, Gulshan, Malibagh and other areas remained at standstill.
Vehicles were seen stalled for hours on the roads causing untold sufferings to the city dwellers.
Many of them alleged that due to severe traffic jam, they could not reach their respective destination in time.
Student could not attend their class while professionals could not reach their offices.
A privet university student named Himel said, "I could not go to Uttara from Nabisco of Tejgaon even I spent more than two hours inside a bus. As a result, I could not attend my class."
"It seems, there is no traffic rules in the city. None abides by the rules", he said.
Like Himel, many other commuters expressed their dissatisfaction for not being able to reach the office on time.
Commoners fear that the situation will get worse when people start shopping for Eid-ul-Fitr.
The authorities should take immediate measures to ease traffic congestion during Ramadan to reduce the suffering, many commuters said.
Meanwhile, all government, semi-government, autonomous, and semi-autonomous institutions started to follow the new timing set by the government for the month of Ramadan from Monday.