National, Sports, Golf, Front Page
Thai wins Bangabandhu Cup Golf Open title
The int'l golf tournament ends through prize distribution
---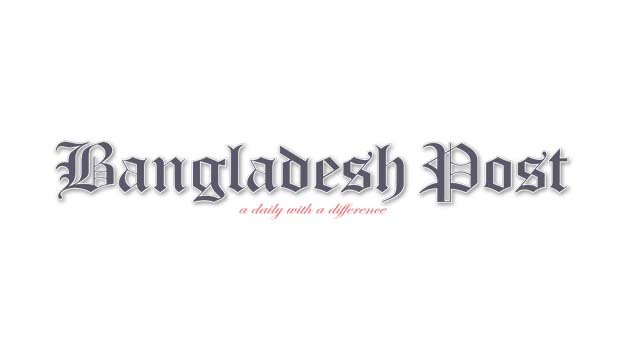 The Bangabandhu Cup Golf Open 2022, one of the international tournaments of Asian Tour, concluded on Sunday at Kurmitola Golf Club in Dhaka with Thai golfer Danthai Boonma winning the title.
Danthai secured the title in the final round of the highly competitive tournament with the prize money of USD 400,000 on Sunday playing 13 strokes less than par.
His total scores in four rounds were respectively 68 + 70 + 65 + 68 = 271, which are 13 strokes less than par.
The Bangabandhu Cup Golf Open 2022 began in Bangladesh on the initiative of Zainul Haque Sikder, a renowned sports patron, freedom fighter and one of the closest associates of Bangabandhu Sheikh Mujibur Rahman.
National Bank Ltd was the title sponsor of the mega golf event, the largest in Asia.
Danthai's compatriots Kosuke Hamamoto grabbed the second position with 12 strokes less than par and professional golfer Rattanon Wannasrichan the second place with 10 strokes less than par.
Playing seven strokes less than par, Siddiqur Rahman of Bangladesh secured the fourth position. Professional golfer Md Jamal Hossain played six strokes less than par and Badal Hossain played four strokes less than par. Shafiqul Islam was adjudged the best amateur golfer of Bangladesh.
The prize-giving ceremony of the golf event was held at Kurmitola Golf Club on Sunday.
Minister of State for Youth and Sports Zahid Ahsan Russel graced the ceremony as the chief guest and Director of National Bank and Chairman of R&R Aviation Ltd, R&R Holdings Ltd and PowerPac Holdings Ltd (Sikder Group) Rick Haque Sikder as the special guest. They handed over prizes to the winners.
Bangladesh Golf Federation Senior Vice President Major General Md Zahirul Islam, Secretary General Brigadier General Syed Md Rafiqul Islam, Senior Referee Brigadier General Abidur Reza Khan (retd) and Joint Secretary Col Md Shahidul Haque (retd), National Bank Deputy Managing Directors Syed Rois Uddin and Hossain Akhtar Chowdhury, Asian Tour Tournament Director Chokchai Boonprasert, chairmen of different committees of Bangabandhu Cup Golf Open 2022 and high-ranking military and civilian officials were present at the prize distribution ceremony.
Speaking on the occasion, Zahid Ahsan Russel said, "It's amazing to see that all the top-ranking professional golfers from Asia, Europe, America, Africa, Australia and host Bangladesh participated in this mega golf event and demonstrated their skills."
He mentioned that the National Sports Council Act, 1974 was enacted on the initiative of Bangabandhu Sheikh Mujibur Rahman and under that Act, Prime Minister Sheikh Hasina gave approval to the formation of Bangladesh Golf Federation in April 1998.
Russel said Kurmitola Golf Club has become an international-standard club which has given many golfers a chance to test their skills at the world-class venue.
"Golf is a growing sport in this country with a bright prospect. One of our golf icons is Siddikur Rahman who raised Bangladesh's flag in Rio Olympics 2016. I hope that through these tournaments and through inspiration from people like Siddikur Rahman, golf will become a bigger sport in Bangladesh," he added.
Rick Haque Sikder, in his speech, expressed profound respect for and gratitude to Father of the Nation Bangabandhu Sheikh Mujibur Rahman who presented the nation with an independent Bangladesh.
"I would also like to respectfully remember my father Mr Zainul Haque Sikder, one of the closest associates of Bangabandhu, who patronised numerous charity and social welfare initiatives. He was the Chairman of Sikder Group and National Bank Ltd," he said.
The National Bank Director recalled that his father, younger brother Ron Sikder and he himself secured the approval of the tournament's name after "Bangabandhu" from Prime Minister Sheikh Hasina, who always patronises sports in keeping with her family tradition.
"The country's sports sector received the highest patronisation from our honourable Prime Minister Sheikh Hasina and made significant achievements. We successfully organised the first Bangabandhu Cup Golf Open in 2019. But we couldn't organise the tournament in 2020 and 2021 due to the COVID-19 pandemic although necessary contributions were made by my father and our entities for the event. By this time, my father passed away due to COVID," he said.
R&R Holdings, PowerPac Holdings and R&R Aviation are now carrying on Zainul Haque Sikder's legacy in various sectors, said Rick Haque Sikder adding that R&R Holdings, R&R Aviation, and PowerPac Holdings have been organising the Independence Cup since its inception in 2011 and other golf tournaments in different districts as well.
Finally, he thanked everyone for their active participation and making the event a grand success.
Major General Md Zahirul Islam said the relation between Bangladesh Golf Federation and Asian Tour Golf will be further strengthened through hosting such championships. "We're optimistic that we'll be able to organise more golf tournaments in the coming days," he said.
He gave special thanks to National Bank Ltd for the title sponsorship of the tournament.
After receiving the crest and prize money, title winner Danthai Boonma said, "This tournament means a lot to me. I've to wait seven years to win a title again. The last few years were so hard for me, but after playing here I gained my confidence back."
The Asian Tour's biggest golf tournament started in Bangladesh in 2015. This year's is the sixth edition of the tournament. The tournament was held under the overall supervision of the Bangladesh Golf Federation and under the patronage of National Bank Ltd for the second time.
Apart from host Bangladesh, 120 professional golfers from 23 countries participated in the tournament.