National, Front Page
Stay alert against 2013-14 like arson terrorism
PM warns countrymen
---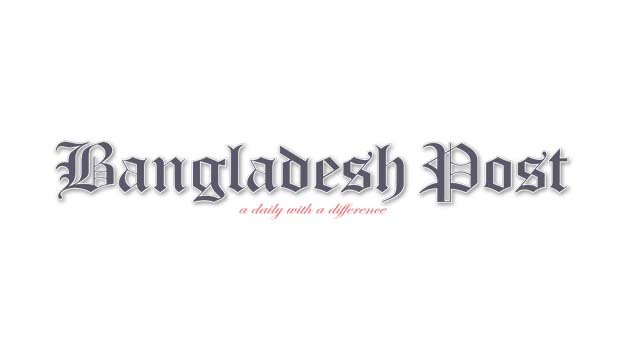 Prime Minister Sheikh Hasina on Sunday called upon all to remain alert as none can recapitulate 2013-14 like arson terrorism in the country in the name of movement.
"I urge all to remain alert as none can harm Bangladesh by repeating 2013-14 like arson terrorism," she said.
The premier was inaugurating 50 more model mosques and Islamic cultural centres in 34 districts in eight divisions in the fifth phase joining virtually from her official Ganabhaban residence.
With the fresh ones, she has so far opened 250 mosques out of 564 being built at a cost of Taka 9435 crore across the country.
Referring to torching several buses yesterday (Saturday) by BNP, she said, "You know their character well, they are terrorists. They even yesterday torched several buses. They burnt people to death alive during 2013-14 setting fire to moving buses, launches and trains."
The prime minister said the people of the country revisited their (BNP) terrible appearance yesterday as they did arson terrorism again.
She said they (BNP) did politics in the name of Islam, but they don't have love for it.
"They have no contribution to spreading and flourishing the Islam," she said.
The prime minister said Father of the Nation Bangabandhu Sheikh Mujibur Rahman had initiated the work to spread the true message of Islam across the country building Islamic Foundation and allocating a piece of land in Tongi for the Tablig Jamaat.
Bangabandhu also achieved international recognition to hold the second largest Muslim gatherings in Tongi after Hajj in Saudi Arabia, she said.
The prime minister said Bangabandhu purchased Hizbul Bahar ship to make sure that the countrymen could perform the holy Hajj in Saudi Arabia at lower cost.
She said Bangladesh earned membership of the Organisation of Islamic Cooperation (OIC) at the sincere initiative of the Father of the Nation in 1974.
She also said her government has been doing everything possible to spread the true sense of Islam in the society building 564 model mosques across the country.
She said they have established offices of the Islamic Foundation in every district and developed the Baitul Mukarram National Mosque.
The premier asked the Alem-Olema, Imam and Muazzin to preach in the mosques during the prayers particularly Jummah prayers about the social menace as the youths can stay away from militancy, terrorism, drugs, corruption and other curses.
She said, "Alem-Olema should preach in such way that youths aren't involved with militancy, terrorism and drugs".
Sheikh Hasina earlier opened 50 mosques each in the first, second, third and fourth phases on June 10, 2021, January 16, 2023, March 16, 2023, and April 17, 2023.
The construction of the remaining mosques and Islamic cultural centres is scheduled to be completed by June, 2024.
The model mosques and Islamic cultural centres include separate places for ablution and namaj along with air-condition system.
There will also have registration and training arrangements for Hajj pilgrims, Imam training centre, research centre and Islamic library, autism corner, ritual system before burial, car parking facility, hifzakhana, pre-primary education and Quran learning arrangement, conference room for Islamic cultural activities and Islamic dawat, Islamic books sale centre, boarding facility for local and foreign guests along with the mosques.
State Minister for Religious Affairs Md Faridul Haque Khan and its secretary Md A Hamid Zamadder spoke at the function.
PM's Principal Secretary Md Tofazzel Hossain Miah moderated the programme.
Cox's Bazar Sadar Upazila and Fultola Upazila of Khulna district were also connected to the programme as the local lawmakers, public representatives, political parties' leaders, government officers, alem-ulama and common people were present.
A video-documentary on the model mosques and Islamic cultural centres was screened at the function.
Being imbued with the spirit of Islam and following the footsteps of the country's founding President Sheikh Mujibur Rahman, Sheikh Hasina has come up with the idea of constructing 564 model mosques across the country.
The purpose of the project is to publicize Islamic brotherhood and its values as well as disseminate the essence of Islam against extremism and militancy as the religion never supports those.
It would also put concentration on creating awareness against terrorism and violence against women along with disseminating development activities of the government.
Under category A, some 69 four-storey mosques having the elevator facility and a floor space of 2,360.09 square metres each are being constructed in 64 districts and city corporation areas.
Under category B, 475 mosques are being built with a floor space of 1680.14 square metres each, while 16 mosques under C category in coastal areas will have a floor space of 2,052.12 square metres each.
Sheikh Hasina said, "If you (Alem-Olema) make people aware in (Juhma) sermons you deliver on Friday, everyone -guardians, parents, and teachers-- would remain conscious so their children aren't engaged in militancy, terrorism, corruption and other anti-social acts."
Noting that various modes of rumour are being spread, she asked all to stay alert against the rumours and to maintain the communal harmony in the society.
Describing Islam as a religion of peace, she said Islam is the best religion and the most tolerant religion in the world.
She said the Islam is a religion of peace but its fame is sometimes being damaged through militancy. "Our holy religion is getting questionable sometimes due to a number of people," she added.
The premier said the government adopted a zero-tolerance policy against militancy and terrorism.
Talking about model mosques, Sheikh Hasina said her government is constructing the model mosques so that the people can understand and realize the essence of Islam.
She directed the authorities concerned to ensure online networks between the model mosques and Islamic Foundation.
"The mosques should be run directly under the supervision of Islamic Foundation so that none can damage these mosques in future," she said.
The prime minister asked all not to leave a single inch of land uncultivated to ensure food security amid the current global situation.
"We don't have any scarcity of food, though the commodity prices have gone up to some extent," she said.
She asked everyone to plant at least three trees - one fruit bearing, one timber and one herbal sapling as massive tree plantation is required to protect the natural environment of the country.
The 50 newly opened mosques include Magura district model mosque and 49 upazila model mosques.
The 49 upazila model mosques are located in Sreepur upazila of Gazipur district, Karimganj and Hossainpur upazilas of Kishoreganj, Harirampur and Daulatpur of Manikganj, Damudya of Shariatpur, Tangail Sadar, Adamdighi and Sonatala of Bogura, Raninagar and Badalgachi, Sadar of Naogaon, Chapainawabganj sadar, Singra of Natore, Bera, Ishwardi and Sadar of Pabna, Puthia and Durgapur of Rajshahi, Palashbari of Gaibandha, Nageshwari of Kurigram, Birampur of Dinajpur, Hatibandha of Lalmonirhat, Mohongonj, Khaliajuri and Sadar of Netrokona, Dewangonj of Jamalpur, Trishal of Mymensingh, Barishal Sadar, Doulatkhan of Bhola, Nalchity of Jhalakathi, Mathbaria of Pirojpur, Sarail of Brahmanbaria, Haimchar and Hajiganj of Chandpur, Noakhali Sadar, Nangalkot and Sadar of Cumilla, Cox's Bazar Sadar, Satkania of Chattogram, Chhagalnaiya of Feni, Kawkhali, Naniarchar and Rajasthali of Rangamati, Phultala and Paikgasa of Khulna, Magura Sadar, Meherpur Sadar and Golapganj of Sylhet.
Cox's Bazar Sadar Upazila and Phultala of Khulna district were connected to the inaugural event where the local people including alem-ulama, Imam, Muslim devotees, public representatives, politicians and government officials were present.