National, Front Page
Seoul focuses on Dhaka beyond business
---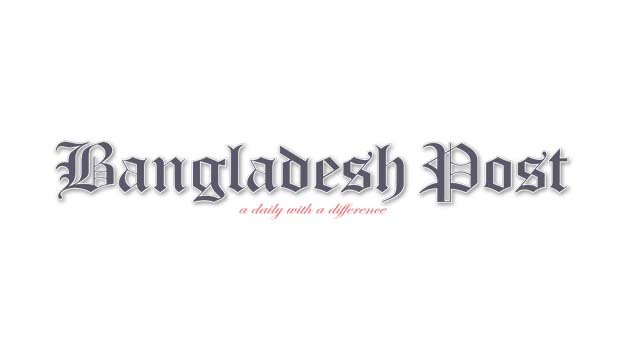 South Korea, which has given Bangladesh's main export item readymade garment industry a boost following investments in the late 1970s, is now looking forward to building a relationship beyond business.
The two countries will celebrate the 50 years of diplomatic ties in 2023.
"Future of Bangladesh liesin the young generation. For that reason, I will try to focus on them and take as many programmes as we can," Ambassador Lee Jang-keun said on Monday while visiting Panam Nagar at the outskirts of Dhaka.
He said he has many ideas on how Bangladesh and South Korea can jointly celebrate 50 years of diplomatic relations.
The Ambassador visited 'Bara Sardarbari' which is one ofthe most significantstructuresin the 800 plus years old Panam Nagar, situated at Sonargaon of Narayanganj around 40 kilometres offthe capital, Dhaka.
The government in association with Korean Youngone group restored the heritage building.
The Korean embassy took the members of the Diplomatic Correspondents Association, Bangladesh (DCAB) to the city to show the restoration project.
After that, theAmbassador interacted with the DCAB members and shared his thoughts on Bangladesh and South Korea relations.
He said his country is working hard to diversify the trade collaboration with Bangladesh.
"RMG still occupies a larger portion of our business relations, and now many Korean companies are showing interest in the infrastructure sector," he said.
He said his mission has also identified some potential sectors including infrastructure, pharmaceutical and ICT to create further bilateral commercial ties beyond the RMG.
Bangladesh is Korea's "priority partner country" when it comes to the development cooperation as indicated by the embassy.
Korean investors are running many big clothing factories in Bangladesh, employing thousands of workers.
Samsung R&D Institute has been operating in Dhaka since 2011, employing 460 young software developers in Bangladesh, and the Korea Export Processing Zone (KEPZ) has recently inaugurated a 100-acre Hi-tech Park within KEPZ.
Replying to a question, the Ambassador said many Korean companies "will be very interested" in finding opportunities in nuclear energy generation.
"We've already collaborated with the United Arab Emirates (UAE)," he said, adding that Korea isranked 6th in the world in terms of the total capacity of nuclear power generation.
He said South Korea has the world's "top level technical capability" in almost every area including nuclear power while there will be many ways to mobilize financial resources.
Prime Minister Sheikh Hasina on Sunday said the government is looking for a suitable place in the southern region to build another nuclear power plant to meet the growing demand for power.
On Monday,she sought constant support from Russia for building another nuclear power plant in Bangladesh's southern region.
Russia is building the first nuclear plant in Rooppur. Once completed, the government plans to set up another in the southern region of the country.
KEPZ President Jahangir Sadat, Project Director Prof DrAbu Sayeed MAhmed, DCABPresident Pantho Rahaman, General SecretaryAKM Moinuddin, former Presidents Rezaul Karim Lotus, Imran Alam and Angur Nahar Monty, and generalsecretary NurulIslam Hasib were also present, among others, during the visit.