National, Front Page
Radio only mass media: Hasan
---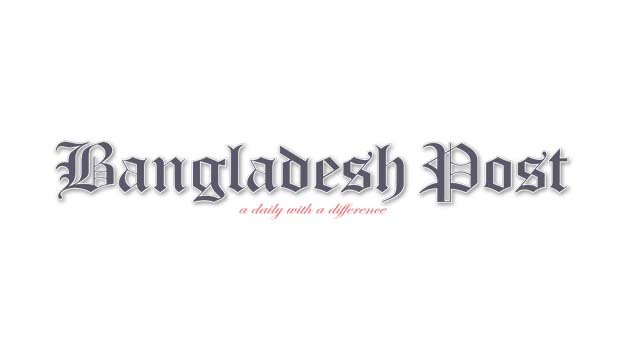 Radio is the only mass media to reach the marginal people. It warns the boatmen and fishermen before natural calamities. Swadhin Bangla Betar Kendra encouraged our freedom fighters through songs, news and other programmes during the whole nine months of the Liberation War.
Information Minister Dr Hasan Mahmud came up with the observation on Thursday while talking to reporters after inaugurating a rally of Bangladesh Betar at Agargaon in the capital, reports BSS. Bangladesh Betar organised the rally in front of Betar Bhaban marking the World Radio Day 2020.
Hasan said AL leader MA Hannan read out the proclamation of independence of Father of the Nation Bangabandhu Sheikh Mujibur Rahman on March 26, 1971 from Chattogram Betar Kendra. Thus, the radio played a pivotal role during the Liberation War. He said the radio is not only airing news or other programmes, it is playing an important role in building the nation and the state as well.
A number of FM radios are in operation in the country while Prime Minister Sheikh Hasina has introduced community radios across the country, the minister said. The minister urged all radios to play a role in building a developed nation and state by 2041. In reply to a query over BNP chairperson Khaleda Zia's treatment in jail, the minister said, "BNP chief Begum Khaleda Zia is regularly having health checkups and being treated by specialized doctors at Bangabandhu Sheikh Mujib Medical University (BSMMU) Hospital."
''The government is always sincere in providing the best health services to Begum Khaleda Zia. She has been kept in the BSMMU Hospital instead of prison," he said. Hasan said, 'Begum Zia's family wants her to be free on parole. But no such demand was heard from BNP. Even BNP secretary general Mirza Fakhrul Islam Alamgir, when asked about it, said that he didn't know anything about this matter.'
He said Begum Khaleda Zia has been kept in BSMMU Hospital, instead of prison, along with her personal domestic helper which is a rare instance not only in Bangladesh, but also in the sub-continent. Terming the health problems of Begum Khaldea as old ones, the minister said she (Khaleda) performed as the prime minister for two times and as the opposition leader for two times along with her health problems. She also led many movements despite the problems, said Hasan, also Awami League joint general secretary.
The minister went on saying that Khaleda continued in politics despite her long-term physical problems. 'But, BNP is always exaggerating to confuse the people on her health issue . . . the government is sincere in ensuring best health service to Khaleda,' he added. Later, Hasan addressed a discussion arranged by the Bangladesh Betar.
Information Secretary Kamrun Nahar addressed the discussion as special guest with Bangladesh Betar Director General Hosne-Ara-Talukder in the chair. Bangladesh Betar chief engineer Ahmed Kamruzzaman gave welcome speech in the discussion.