National, Front Page
Promote local sports in a bigger way: PM
---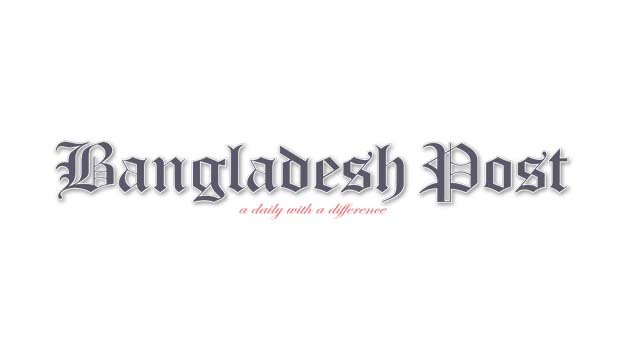 Prime Minister Sheikh Hasina on Friday stressed the need for promoting local sports in a bigger way to enhance engagement of the young generations in extracurricular activities.
"It needs to give more importance to local games and sports so that these can be practiced more…. I want our children to remain engaged in sports, physical exercises and cultural activities, not only in study," she said.
The premier was addressing the concluding ceremony of Sheikh Hasina Inter-Bank Football Tournament-2023 at Bangladesh Army Stadium in the city's Banani area.
She said the sports, physical exercises and cultural practices boost up self-confidence, love for the country and the senses of dutifulness and responsibility to the country, alongside making the people happy.
She said her government is constructing (upazila) mini-stadiums throughout the country where various sports can be run round the year.
Hasina said the government will take steps to construct a stadium for football and other sports in Purbachal on the outskirts of Dhaka city.
"Now a stadium is being constructed in Purbachal for cricket. We'll take steps so that another stadium is constructed nearby it for other sports including football," she said.
Earlier, the prime minister enjoyed the second half of the final match at the stadium. Union Bank clinched the title of the first-ever tournament beating Al-Arafah Islami Bank with 2-1 score in the grand finale.
She distributed the champion trophies and prize money among the champion team and the runner-up team.
The champion team was conferred with Tk 50 lakh as prize money, while the runner-up team with Tk 40 lakh. Besides, Global Islami Bank received TK 30 lakh as the 3rd best team and Social Islami Bank received Tk 20 lakh as the 4th best team.
The first-ever 'Sheikh Hasina Inter-Bank Football Tournament 2023 kicked off on May 13 last with participation of a total of 34 bank teams, which was organised by Bangladesh Association of Banks (BAB) in collaboration with Bangladesh Army Sports Control Board.
PM's Private Industry and Investment Adviser Salman Fazlur Rahman and State Minister for Youth and Sports Zahid Ahsan Russel were present in the concluding ceremony.
Chief of Army Staff General SM Shafiuddin Ahmed spoke on the occasion, while BAB Chairman Nazrul Islam Mazumder delivered the welcome speech.