National, Front Page
PowerPac Economic Zone, Deshbandhu Group sign agreement
---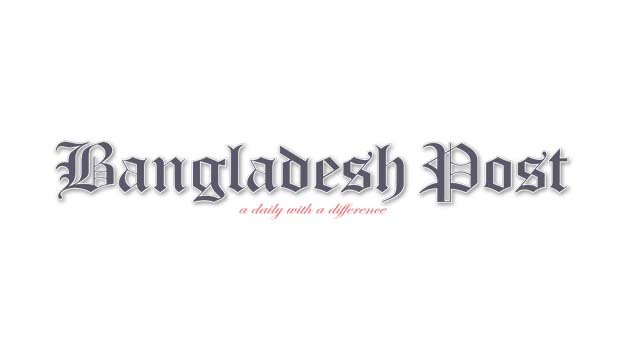 A land lease agreement (LLA) has been signed between PowerPac Economic Zone Private Limited, a concern of Sikder Group, and Deshbandhu Group Limited and Deshbandhu Holdings Limited.
Rick Haque Sikder, Chairman of PowerPac Economic Zone Private Limited, and Golam Rahman, Managing Director of Deshbandhu Group Limited and Deshbandhu Holdings Limited, signed the LLA on behalf of their respective sides at Sikder Group head office in the capital's Banani on Tuesday.
Top officials of both the companies were present at the signing ceremony.
Under the agreement, Deshbandhu Group has taken 33 acres of land at Mongla Economic Zone for setting up PSF, PET and Corn Gluten manufacturing plant to support the prevailing requirements by their overseas buyers.
The plant will help increase employment opportunities and play a major role in the improvement of the national economy.
PowerPac Economic Zone Private Limited is the first company that was awarded with a licence for 50 years to design, build, finance, own, operate and transfer (DBFOOT) 205 acres of land of Mongla Economic Zone in Bagerhat under the public-private partnership (PPP) model with the support of Bangladesh Economic Zones Authority (BEZA).
Mongla Economic Zone is the most lucrative economic zone in Bangladesh for its strategic location. The zone is situated within one-kilometre radius of Mongla Port, which is the second biggest seaport in the country.
The proposed Khan Zahan Ali Airport is located only 20 kilometres away from the zone. The Padma Bridge, after its opening, will make the most time-efficient transportation by road and rail communication to the southwest part of Bangladesh. This will play a vital role in increasing the demand for Mongla Economic Zone as well as Mongla Port.
Deshbandhu Group started its journey by setting up the first sugar refinery in Bangladesh and is the lone Bangladeshi member of the Refined Sugar Association (RSA), London and frequently exports refined sugar to Europe and other parts of the globe.
Over the period of time, the group has diversified into manufacturing, trading and marketing of refined sugar, polymer, cement, food and beverage, auto rice mills, readymade garments, real estate development, bulk commodity trading (wheat, rice, fertiliser, chickpeas, etc), shopping mall, oil refinery, newspaper, etc.
Mongla Economic Zone is now fully developed for setting up factories. Various infrastructure development activities are going on at Mongla Economic Zone site to the tune of over Tk 300 crore. The zone is considered a custom-bonded area as such the Ansar contingent is deployed for the security and safety of the investors.
Upcoming off-site infrastructures of the zone include entrance plaza, place of worship, commercial bank, insurance company, admin building, fire station, guest house, investors club, service apartment, dormitory, retail stores, warehouse, customs, CETP, etc. 30 percent of the total land has been identified as green and open spaces making it an eco-friendly zone.
A good number of local investors like Deshbandhu Group and other foreign investors have shown interest in setting up various manufacturing plants in Mongla Economic Zone.
PowerPac Economic Zone Private Limited welcomes all local and foreign investors to invest at Mongla Economic Zone considering its strategic location and future business potentiality.