National, Front Page
Pollution proliferates
Dev, ecosystem to be in sync
---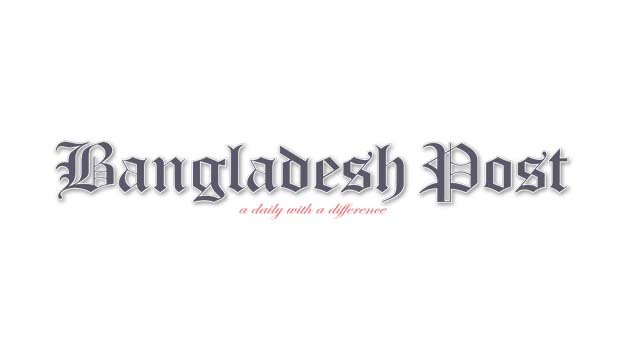 Environmentalists and experts on public health at a webinar have said the presence of pollutants in the environment of Bangladesh is hazardous to human health. Besides the noise pollution, air pollution and soil pollution the sky is also getting polluted.
"It is time to think about the development philosophy of the country. Should we look only at the aspect of economic development or should we evaluate the overall environment? That's the question now we have to think about," said Prof Dr AHM Saadat, chairman of Department of Environmental Sciences at Jahangirnagar University.
Dr Saadat was presiding over the webinar on 'Environmental Pollution Threatens Public Life' held through zoom platform on Saturday. It was organised by Movement for World Education Rights, an educational and research organisation. The Daily Anandabazar was the media partner of the event.
Prof Dr Mani Lal Aich Litu, head of ENT and Head-Neck Surgery Department of Sylhet MAG Osmani Medical College and Hospital and general secretary of Association of Surgeons for Sleep Apnea Bangladesh; joined the webinar as the chief guest' while Prof Dr Ahmad Kamruzzaman Majumder, chairman of Department of Environmental Science of Stamford University and also chairman of Center for Atmospheric Pollution Studies (CAPS) of the university joined as special guest.
Dr Mani Lal delivered his speech on 'What to do in Medical Science to Prevent Environmental and Ecological Pollution', while Prof Kamruzzaman Majumder spoke on the topic 'Problems and Remedies in Air Pollution'.
Neon Motiul, an environmentalist and News Editor of Daily Anandabazar, moderated the event, while Faruque Ahmad Arif, convener of the Movement for World Education Rights delivered the welcome speech. Dr Mahmuda Parvin and Dr Gulshan Ara Latifa also spoke on the occasion, among others.
Prof Dr Mani Lal Aich Litu said, "We can't go back to the forest environment that existed 5,000 years ago. However, the environment must be developed in such a way that everyone can live a healthy life."
He also said, "Our life depends on the sunrise and sunset. We fall asleep when the sun goes down and wake up when the sun rises. That is how our body and health are formed and managed."
The ENT professor said that life depended on nature before the discovery of electricity. Depression, sleep deprivation and mental retardation have appeared in life due to light impulses. "We can't deny industry, power, mobile phone and information technology. But we can make good use of it," he said.
Prof Ahmad Kamruzzaman Majumder said, "We have already surpassed the measurement of sound standard set by the United Nations and the World Health Organization (WHO). Noise and air pollution in the country has reached such a level that it is difficult to get rid of it easily."
He said environmental pollution in urban areas is very serious. No element in the environment is really good here. The noise pollution in Dhaka city and other cities is more than double.
The expert on sound pollution said that noise pollution in some areas of Dhaka is more than double.
In his presidential speech Prof Dr AHM Saadat said development must be for the overall welfare, he added.
He further said that the average life expectancy in Dhaka is declining from 5 to 6 years due to environmental pollution.
Dr Gulshan Ara Latifa said the ecosystem is being ruined due to the noise pollution. Not only human beings but also animals are under threat.
Citing an example of a dove, she said, "I saw a dove cooed next to my house but the other birds responding to its call is not happening due to noise pollution. Birds are losing their way due to this noise pollution."