Supplement, Bon Appetit
Sugarpuffs & Burger People
People who bake, brew and
---
Badhan Sarkar
Sugarpuffs & Burger People is a popular place with a mere thought of gathering food lovers from both palates with mouthful of happiness. This is a great vibrant place to hang out with friends and close ones, enjoy music as you sip your favourite drinks with scrumptious array of food to make you go crazy. Mahmid Hassan Samel, one of the owners of Sugarpuffs & Burger People said, "It all happened in a spur of moment from our passion for baking. It had indeed been challenging but it has been a blissful journey till now full of beautiful memories."
"Our philosophy, fostered through our team, guides us as we execute our mission to deliver a unique experience with the highest quality foods and service. There is no space for being average", he added. Sugarpuffs & Burger People serves gourmet burgers and delectable desserts. The burgers come with grilled fresh pure meat and no binding agents!
Madcow Supreme (BDT 350) is incredibly flavourful. In every bite I found the taste of bold sauce, bacon, cheese, and onion mixed into ground beef and grilled to juicy perfection. The perfectly grilled beef patty topped with cheddar, caramelized onions and grilled bacon! All these served on a bed of greens layered on freshly toasted brioche buns made in house.
Mushroom Supreme Burger (BDT 390) is topped with grilled cheese but layered with grilled mushrooms on a bed of greens. This blend of mushrooms with ground beef adds great flavor and moisture. The ultimate fusion Wasabi Beef Burger (BDT 300) created a buzz on my tastebuds. This killer burger is made of perfectly grilled beef topped with cheddar and caramelized onions pillowed in baked buns.
Surf & Turf Burger (BDT 440) is an absolute bliss. With not just a succulent beef patty topped with grilled cheese, caramelized onions, but yes...prawns!. I just loved the pairing of succulent beef and shrimp. I bet no one can say no to this scrumptious combination of beef & prawns. Wolf N Egg Burger (BDT 375) is the perfect combination of grilled beef, bacon, cheese and sunny side. Served with house special fried potatoes this is an absolute delish.
Stacked high with delectable cheese and veggies, Hot Chick & Cheese (BDT 290) consists of a succulent 120gm chicken patty on a bed of lettuce topped with cheddar, tomatoes and topped with caramelized onions, all packed up inside on buttery buns! The heavenly taste of buttery bread with meat gives a wholesome feeling with every bite!
The savory Cheese Bomb (BDT 160) has a slight crunchy crust with a mouthful of oozing molten cheese with every bite. Among desserts, loved the gooey chocolatey S'mores Brownie (BDT 180) and silky Naked Chocolate (BDT 280).Well, a burger with a Cappuccino (BDT 180) or Oreo Shake (BDT 220) makes any day great!
Among others, the American Fried Chicken Steak (BDT 495) and succulently grilled Butter Chicken Cheese Sandwich (BDT 285) are delectable. The service at Sugarpuffs & Burger People is decent and the servers are fairly polite. Now that I have listed all the reasons to go to this restaurant, what are you waiting for? Drop by to discover more.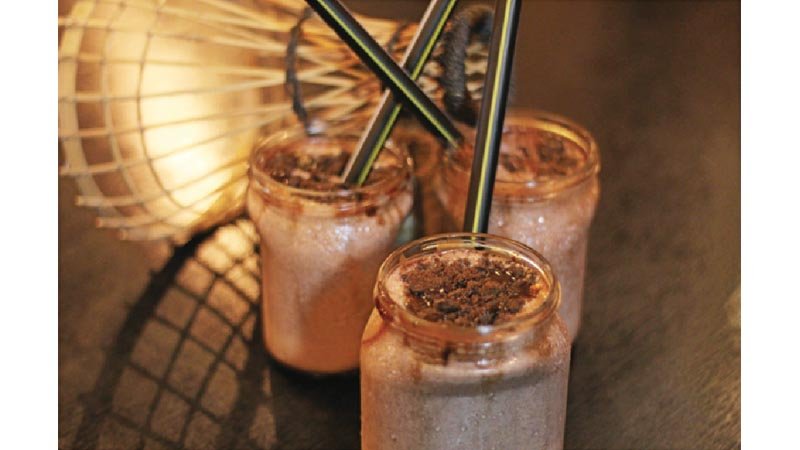 Place : Sugarpuffs & Burger People, MF Tower,
Gulshan Badda Link Rd, Dhaka 1212
Meal for Two : BDT 800 (approx)
Opening Hours : Sat t
12pm to 12am