National, Front Page
Padma Bridge ushers in new hope for southern region
Speakers say at a discussion
---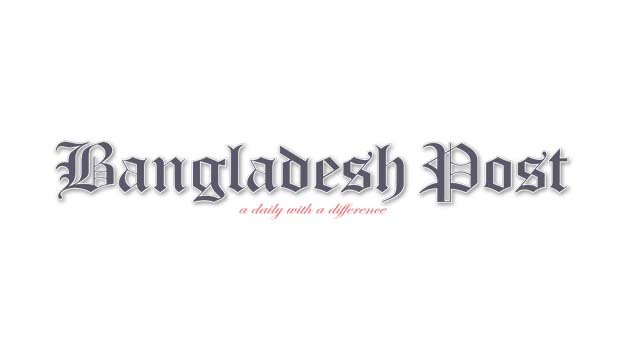 Facing internal divisive politics, geo-political environment and crisis of funding, the dream Padma Bridge now stand still due only to indomitable courage of Prime Minister Sheikh Hasina and now it is set to bring about revolutionary changes in communication as well as economic sectors.
Major General Md Abdur Rashid said this while speaking at a discussion on 'Padma Bridge: Connecting the Dreams and Opportunities' organized by Institute of Conflict, Law and Development Studies (ICLDS) held at Lakeshore Hotel in the capital on Saturday.
He said, "It is expected that significant structural economic developments will take place in the South and South-west regions, and connecting within and beyond Bangladesh and providing great opportunities to the nations being connected through the bridge."
Quoting an eminent strategic analyst, he also mentioned that, "These areas remained separated from the capital's trade and economic activities. And with little room for development, there was no investment for significant economic growth in these areas. There was little industrialization, but even the agriculture and service sectors were lagging behind."
"As expected, launching a multipurpose bridge will significantly reduce transaction costs. Development will take place if Bangladesh is fully integrated. As estimated the train journey between Kolkata and Dhaka will be shortened by two hours and the buses that travel from Bangladesh to Agartala will be able to reach its destination in 7 hours to 8 hours too. If it is connected with the Akhaura-Agartala rail link which is only 159 kms away from the Padma Bridge, it will provide easier access between Bangladesh and India's Northeast region," he added.
Bangladesh Post Editor In Chief Sharif Shahab Uddin said, "The country's south and south-western region was lagging behind since our independence. Now this bridge is about to bring about a revolutionary change in small and medium industries which are the main economic wheels of our country".
Prime Minister's Adviser Md Moshiur Rahman said, "The World Bank did not follow its own rules in investigating allegations of corruption in any country."
The then bridge secretary M Musharraf Hossain Bhuiyan said, "It was the local conspirators who misled the World Bank. It is not the World Bank's fault, but the conspirators in this country. Later, the World Bank has praised our mega structure built with our own fund."
Professor Arafat Rahman, a renowned political analyst has raised a lot of questions on World Bank loopholes. He said, "World Bank as a global entity should not act for the personal benefit of an individual."
He later highlighted technical aspects and cost of construction of the mega structure.