Business
New model ACs of Walton hit market
---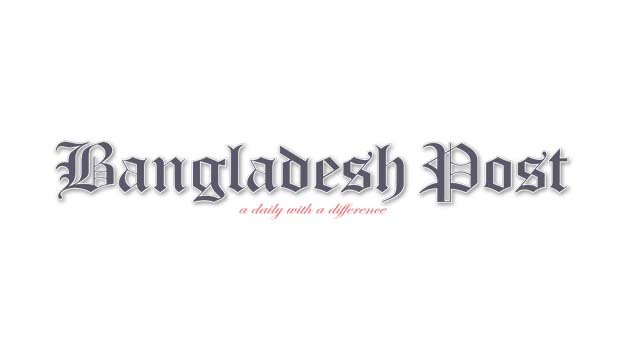 Bangladeshi electronics giant Walton has launched a new series of air conditioners (ACs) named 'Krystaline' with three models of under-24,000 British Thermal Unit (BTU) are featured with IoT based smart inverter, twinfold inverter and fixed speed.
Mahtab Uddin Ahmed, chief executive officer and managing director of Robi, unveiled the new models' AC as the chief guest at the launching ceremony of Krystaline Series AC' at Walton Hi-Tech Industries Limited (WHIL) at Chandra, Gazipur on Wednesday.
WHIL's Vice-Chairman S M Shamsul Alam and Director S M Mahbubul Alam were present on the occasion.
Walton AC's Chief Executive Officer Md. Tanvir Rahman, Executive Director Sirajul Islam, Chief Operating Officer Engr. Ishaque Rony, Additional Operative Director Khondker Shahriar Murshid, Deputy Operative Director Mofizur Rahman and Walton AC R&D head Sondip Biswas were present, said a press release.
Earlier in the afternoon, a 10-member delegation from Robi visited the Walton factory to witness the advancement of domestic electronics and technology products manufacturing industry.
Speaking on the occasion, Mahtab Uddin Ahmed said, I am overwhelmed to see the gigantic factory of Walton. Their young engineers designed such a wonderful AC with attractive features. Walton has brought revolution in the electronics and technology products manufacturing industry in Bangladesh.
Walton AC CEO Tanvir Rahman said: We are committed to deliver the latest technology products to consumers at affordable prices. Walton has its own research and development (R&D) department, where young and skilled engineers of the country are constantly researching. For which Walton ACs become hotcake in the local market. The international standard Walton ACs are also being exported to many countries. We have signed contacts with various renowned global brands including South Korean Hyundai and a top brand from India to supply ACs.
Meanwhile, Sondip Biswas said, inverter technology compressor and turbo mode function are used in Walton ACs which ensure faster cooling along with up to 60 percent less energy consumption. Environment-friendly HFC free R410 refrigerant is used in the Walton AC compressor. Golden Fin color technology also used in the condenser. Walton ACs have Ionizer feature that makes the air free from dust, dirt and bacteria.
Mofizur Rahman informed that the IOT-based Walton smart ACs are controllable using mobile phones. For which users can easily know various information about the product including monthly electricity bill, low or high voltage and overload on compressor.
Customers who buy Walton ACs can get one-year free electricity bill. Moreover, they can avail 25 percent discount on buying new Walton ACs in exchange of their old one of any brands. Besides, customers can also get maximum cash vouchers of Tk 100,000 under the ongoing Digital Campaign Season-4.