National, Front Page
NCC goes to polls today amid tight security
---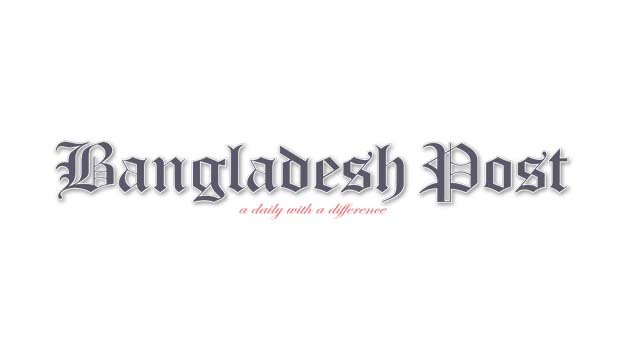 Voting in Narayanganj City Corporation (NCC) election is going to be held today (Sunday) from 8:00am to 4:00pm without any break amid tight security.
The authorities concerned have taken huge security measures so that the election is held in free and fair atmosphere. More than 5,000 personnel have been deployed from the police, 24 platoons of Border Guard Bangladesh (BGB) and a huge number from Ansar. Besides, personnel from the Rapid Action Battalion (RAB) and intelligence from different agencies have also been deployed in the area.
It should be mentioned that Selina Hayat Ivy is contesting as the mayor candidate from the ruling Awami League's platform and Taimur Alam Khandakar, a former BNP leader, is contesting as an independent candidate.
The Election Commission (EC) officials said they have already taken all the preparations to hold the elections in a free, fair and peaceful manner.
The polls will be held through Electronic Voting Machine (EVM) and, therefore, 2,912 EVM machines have already been sent to Narayanganj. Each center will have one and a half times more EVM than required. Other materials required also have already been sent to all the polling centres.
Earlier, the electioneering ended at 12:00am on Friday. The election commission has instructed outsiders to leave the city areas. Motorcycle plying has been banned in the area since Friday night.
Fourteen judicial magistrates will remain vigilant so that the election is held peacefully. Under the Penal Code, they will be able to carry out brief (summary) trials with filing case.
Around 5, 17,362 voters are expected to exercise their voting rights at 1,333 polling booths in 192 centers of 26 wards.
Meanwhile, the Election Commission has allowed 42 observers from 9 organistions to monitor the election.
The organisations are: National Election Observation Council (JANIPP), SAARC Human Rights Foundation, Legal Aid Center, Foundation, Social Development Efforts, Trinamool Development Organization, Taltala Youth Development Organization, Rehaf Foundation, BB Asia Foundation and Human Rights and Social Development Organization-MOSUS.
Adequate security measures have also been taken in the city corporation area.
Returning Officer Mahfuza Akter said no centre was identified as risky as all the centers are being taken into special consideration. One sub-inspector (SI) will lead the five policemen's team in each centre. In addition, eight male and four female Ansar members will also be deployed to ensure security. A total of 26 police units will be on duty as striking force during the elections.
Apart from this, there will be 64 mobile teams of the police and each team will have five members. Border Guard Bangladesh (BGB) will deploy its 24 platoon troops, she said.
The returning officer said that Narayanganj deputy commissioner has sent demand note seeking more 6 platoons.