National, Front Page
National Income Tax Day observed
---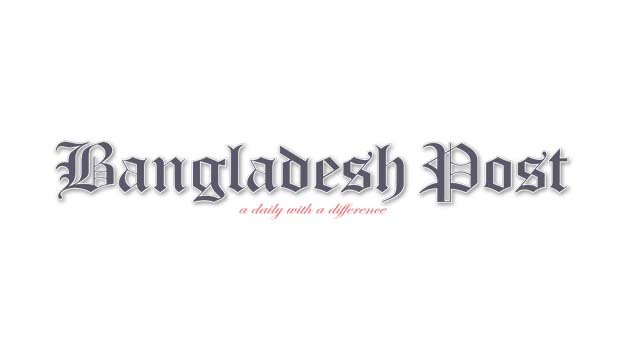 The 'National Income Tax Day-2019' was observed across the country on Saturday aiming to create awareness among the people for payment of income tax regularly.
President Abdul Hamid and Prime Minister Sheikh Hasina issued separate messages on the occasion, wishing a success of the day. The National Board of Revenue (NBR) celebrated the day through organising elaborate programmes. The theme of this year's tax day is "We all will pay tax, the country will be self-reliant".
Marking the day, a discussion was held on the NBR headquarters premises. NBR officials and tax lawyers, among others, took part in the discussion.
In their messages, the President and the Prime Minister greeted all officials and employees of the NBR and tax-paying individuals and companies marking the income tax day.
President Md Abdul Hamid in his message said Bangladesh is moving forward to turn into a developed country through implementing the Vision-2021 and Vision-2041. To achieve the goals, Bangladesh is implementing different mega projects, including Padma Bridge, Metrorail, Rooppur Nuclear Power Plant and Payra Sea Port, he added.
He said there is no alternative to the collection of domestic resources for implementing the projects. "So, it is essential to increase the number of taxpayers and revenue collection from the income tax sector," he added.
The president said the NBR has been working relentlessly to create awareness about income tax. Like in the previous years, it organised income tax fair and took various innovative steps to encourage the people to pay tax, he added.
"Income tax is considered the key source of revenue earning in all developed countries across the world", he said.
He hoped that the income tax payment culture will accelerate further through the observance of the Income Tax Day.
In her message, Prime Minister Sheikh Hasina said the main objective of NBR is to collect revenue, but it also works for ensuring social justice and equality.
NBR is working to build a tax-friendly environment across the country and its activities have already been expanded from the national level to the rural areas, she added.
She hopes that the NBR, established by Father of the Nation Bangabandhu Sheikh Mujibur Rahman in 1972, has been playing an effective role in implementing the government's Vision-2021 and Vision-2041 by further increasing the revenue earnings.
Earlier, the NBR organised a week-long national income tax fair cross the country from November 14 to 20.