National, Front Page
March towards smart country to continue: PM
---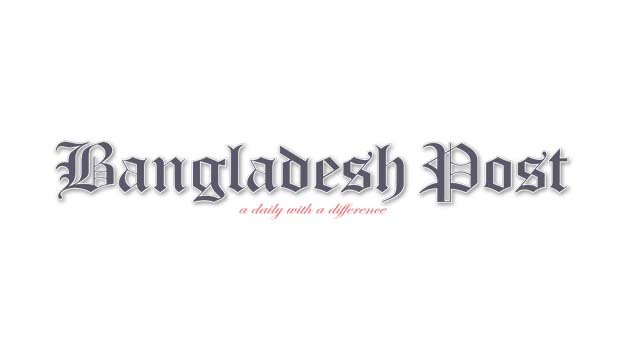 Prime Minister Sheikh Hasina on Sunday said Bangladesh will never look back again, rather it will continue marching to be a smart, developed and prosperous country.
"InshaAllah, Bangladesh will never look back again. The country is marching forward and it will continue. . .," she said while addressing Bangladesh Ansar and VDP's 43rd National Assembly-2023 as the chief guest at the Ansar and VDP academy in Shafipur, Gazipur.
Referring to her government's initiative for developing the country's information technology sector, the premier said, "This Bangladesh will be a smart Bangladesh."
Mentioning that the country was liberated in exchange for huge blood in the War of Liberation, Sheikh Hasina said today Bangladesh got the recognition of a developing country.
"But, we want to advance more. We want to build Bangladesh as a developed and prosperous country along with its socioeconomic development," she said.
She also said people of the country will stand on their own feet and they must not have to extend hands for begging to anyone.
Sheikh Hasina said that the Covid-19 pandemic created a huge pressure on the economy in the international arena, while Ukraine-Russia conflict caused economic recession around the globe.
"We have to keep us free from this. That's why, I urged all to follow the footsteps of the Father of the Nation Bangabandhu Sheikh Mujibur Rahman not to leave single inch of arable land uncultivated," she said.
She also asked all to ensure every left-out arable land to be brought under cultivation process.
"For that Ansar and VDP can play special role. You can train the rural people and engage them in various cultivation activities to produce crops and preserve those," she said, adding, "I hope that you (Ansar and VDP) will contribute".
Earlier, Home Minister Asaduzzaman Khan, Public Security Division Senior Secretary Md Aminul Islam Khan and Director General of Bangladesh Ansar and VDP Major General AKM Aminul Haque welcomed the prime minister on her arrival at the venue.
The prime minister handed over different medals in eight categories to 180 Ansar and VDP members for their outstanding contribution to their respective fields.
She also inspected different contingents of Bangladesh Ansar and VDP riding on an open car.
She, as well, witnessed a spectacular parade of smartly-turned out contingents of Bangladesh Ansar and VDP.
Later, she witnessed choreography and cultural programme.
The prime minister said the government has ensured cent percent electricity across the country, while launched own satellite Bangabandhu-I, introduced Metro Rail, started works of underground Metro Rail and going to inaugurate tunnel under Karnaphuli River soon.
The Padma Multipurpose Bridge has been constructed with own financing and Ansar and VDP has engaged in ensuring security to all of the infrastructures, she said.
Sheikh Hasina said Bangladesh got independence under the leadership of Father of the Nation Bangabandhu Sheikh Mujibur Rahman and that's why anyone doesn't need to raise demand to the Awami League government.
"We can realise the necessity of the forces and as we can realise, we carry out development activities for all organisations whenever Awami League comes to power," she said, adding that "We are working in such way."
The head of government said members of Ansar and VDP have worked sincerely in their respective areas when BNP started arson attack on rail, bus, launch and people and protected the country and people from the arson terrorism of BNP.
They (members of Ansar and VDP) are also playing role in combating militancy and terrorism in the country, she said.
Sheikh Hasina lauded the Ansar and VDP as it is also contributing to sports and getting prizes as well.
She also mentioned that the government has taken many initiatives for the Ansar and VDP so that it can move ahead in tune with the time.
The premier also briefly highlighted the initiatives taken by her government for the development and up-gradation of Ansar and VDP.
She said AL government has enacted new law for Ansar and VDP, introduced combat uniform, established bank and welfare trust with seed money, made battalion Ansar permanent, gave national standard to the Ansar and VDP for the first time and made up-gradation of grade and promotions.
She also said her government has arranged foreign training for Ansar, formed specialised guard battalion, established modern facilities in 15 battalions headquarters, providing monthly allowances to company commander and platoon commanders, increased allowance for general members of Ansar and VDP as well as established different types of infrastructures for the force.