National, Front Page
Hilsacatch may exceed all past records
---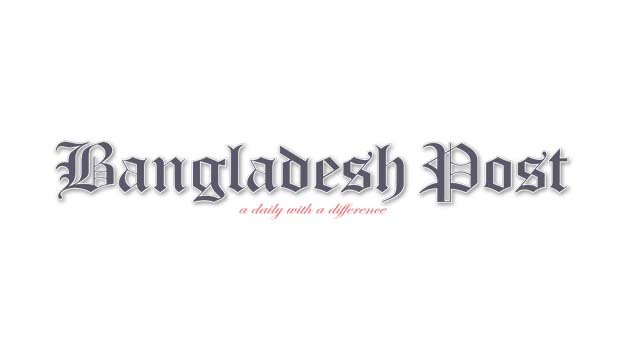 Huge quantities of hilsa fish is being netted for commercial consumption which has already hit most of the country's major fish markets to be sold, hopefully at affordable prices.
It is known that about 3,000 to 4,000 tons of hilsa are shipped to Chandpur, the biggest and busiest fish trading market in the country.
According to the World Fish Organization, about 85 percent of the world's hilsa is being produced in Bangladesh.
In 2018-19 fiscal year, about five lakh metric tons of hilsa was netted from different rivers and the estuaries in the Bay of Bengal. Bhola district of Barisal division tops the list in terms of hilsacatch. In 2017-18 fiscal year, a total of 1 lakh 70 thousand metric tons of hilsa was caught in this district.
Last fiscal, the amount of hilsacaught from this district was about one lakh metric tons. The main breeding seasons of hilsa are basically September-October (Bhadra month to mid-Kartik) and January-February (mid-Poush to mid-Falgun).
During this period the government bans hilsa catch to allow juvenile hilsa or the young ones to mature before being caught. Such initiative since 2011 has resulted in huge growth in hilsacatch. It is estimated that hilsacatch this season may exceedall past records.
Fish researchers believe that hilsa has grown in abundance due to mainly uninterrupted fishing in the rivers in the last few months in lockdown situation where fishermen could not go out to net fish.
Sakir Miah, a fisherman from Chadpur said, "I have been fishing hilsa in the river for 15 years. Due to the lockdown, I could not fish. I think I will get a huge amount of hilsa this season."
Meanwhile, Chandpur fishing ground is now full of huge amount of hilsa. Thousands of tons of hilsa are pouring in on country boats. Every morning and afternoon, engine boats loaded with hilsa are crowding at the Chandpur fish landing terminal. Hilsa trading worth millions of taka are carried out every day.
The general secretary of the Chandpur Fishermen's Association, Haji Shabebarat, said, "The main season for hilsa is now underway. But in the place of the railway, the fish business has to be done in a very crowded area of three thousand square feet."
He, however said, "But in the branding district Chandpur, different people from different parts of the country come here to buy hilsa."
He said, "For more than two weeks now, fishermen have been catching hilsa in trawlers and boats. For that reason, the markets have been flooded with hilsa. Prices have also dropped comparatively."
However, due to the outbreak of coronavirus, the normal activities of hilsa fishing were stopped long before that. After such a long break, after the ban was lifted on the night of July 23, the fishermen started catching hilsa by loading trawlers and boats. Experts believe that the water flow in the river has increased due to the long pause in fishing and the increase in rainfall this year and more hilsa has been netted than before.
Meanwhile, experts believe that hilsapopulation has also increased due to the impact of sea pressure and cyclone. Because at that time fishermen could not go out fishing with trawlers. This is the time when hilsamatures.
However, as the flow and depth of the river is decreasing day by day, there are concerns about whether the catch of this hilsa will be sustainable. First of all, these rivers of Bangladesh carry a lot of silt and the bottom of the rivers is constantly changing.