Business
FTA could rise Bangladesh's export to India
Experts tell a seminar at Indian High Commission
---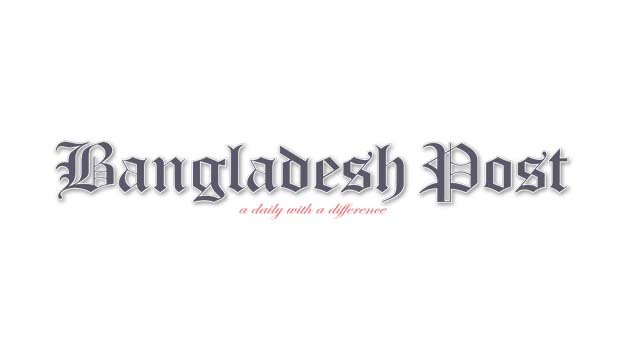 Bangladesh's export to India could increase by 182 percent and India's export to Bangladesh by 126 percent if the countries signed a free trade agreement (FTA), said experts in a seminar on Sunday.
They said improving transport connectivity could increase export even further, yielding a 297 percent increase in Bangladesh's export to India and a 172 percent increase in India's export to Bangladesh. The seamless transport connectivity between India and Bangladesh has the potential to increase national income by as much as 17 percent in Bangladesh and 8 percent in India.
The remarks were made in a seminar, organised by Indian High Commission in Dhaka for Business and Economic Journalists to discuss the immense scope for improving bilateral trade relations between India and Bangladesh.
Indian High Commissioner to Dhaka, VikramDoraiswamiattended the seminar as chief guest.
"Bangladesh is our largest development partner, we offer more, almost 30 percent as you will see , in terms of our development partnership support to Bangladesh in our global enterprise, in otherwise you can contrast what we do with Bangladesh with any other countries in the world and you will see it Bangladesh is higher", Doraiswamisaid
He said Bangladesh accounts for a significant chunk of our export, but it is also important to note that a very large part of our exports, in fact I would say close to majority in fact, its actually a good start and then value added in Bangladesh and re-exported
"As connectivity improves Bangladesh will earn income and revenue in fact my belief is that Bangladesh will earn more from this that we will earn. Thereby creating a value chain of production that will cross our reach", he added.
Bangladesh is a good home for investment and Indian companies are increasing showing interest, Indian companies are coming here and investing. The FDI stock of Indian companies is over 3 billion US Dollars in Bangladesh.
Of course there are challenges and difficulties in any trading relationships, but our goal is to try and address in alleviating all of these. We two are developing countries, larger developing country perhaps and our future as we see it lies in doing better with our friends and partners.
As Bangladesh graduates out of LDC status, as Bangladesh scripts the next chapter of remarkable development story , we hope that our relationship can be reached to the next level to increase our partnership to be able show that good trade, good joint ventures, good investment and indeed good partnership building activities such as development partnership in infrastructure, will lead to a better South Asian neighbor. So our friendship is going to be the driver of a better South Asia.
A total of three presentations were made in the seminar by the Indian experts. They are Second Secretary (Commercial) Pramyesh Basall, Railway Adviser Anita Barik, and Resident Representative, EXIM Bank of India PriyanshuTiwari.
During the seminar other high officials and employees of Indian embassy of Dhaka among others were also present.