National, Front Page
Fake safety kits flood markets
Coronavirus pandemic
---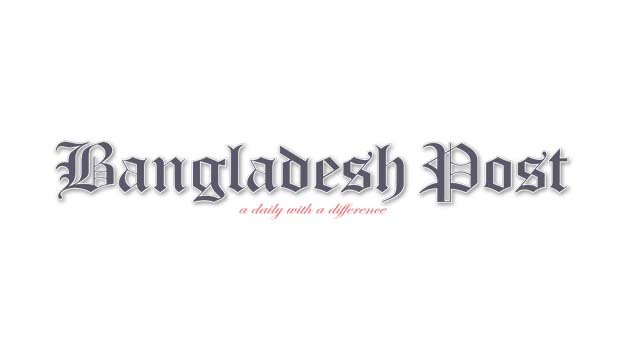 Following the increased demand, various organized thugs have been engaged in marketing fake personal equipments such as hand sanitiser, oximeter, ventilator, PPE, face shield, and hand gloves across the country. It has posed a serious threat to public health during this ongoing crisis.
Experts say, "There is no everlasting benefit from using these fake products. On the other hand it might cause long-term damage on skin."
To contain the spread of the virus many are buying these safety gears from street side vendors. As there is no way to check the quality or efficiency of these products, sellers are simply fooling customers.
Experts believe that the use of unsafe protective materials increases the greater risk of coronavirus.
Talking to the Bangladesh Post, Javed Ahmed, president of Dhaka chapter of Bangladesh Medical Instruments and Hospital Equipment Dealers and Manufacturers Association, said the wholesale market for medicines and surgical products is at Mitford in Old Dhaka. Medical equipments and imported health products are supplied across the country from this market. But since the arrival of the coronavirus pandemic, the sidewalk (footpath) in the Mitford area has become the main market.
He also said, "People of other professions are bringing unscrupulous products and selling them on the roads of Mitford, Babu Bazar and Nazirabazar areas."
The administration has been informed about this many time. But nothing worked, he alleged.
However, Consumer Protection Department Vokta Odhikar's Magistrate Manzur Mohammad Shahriar said we have been conducted several drives and will continue in the future. None will be spared who are selling these substandard products.
Earlier on Thursday, the Rapid Action Battalion (RAB) found the such fake hand sanitiser factory in the basement of a flat in Rayerbagh area and seized all the goods. The ringleader of the cycle was fish trader.
Police headquarters Assistant Inspector General (AIG- Media) Sohail Rana said, "Many people were selling low-quality products from abroad. Thus, strict action will be taken against those who are endangering people's lives. All our units have already been instructed in this regard. Producers and sellers from some parts of the country have been brought under the law. This campaign will continue until further improvement.
The Assistant Registrar of Medicine of Dhaka Medical and Corona Medical Coordinator Dr. Moktadir Bhuiyan said, "Selling safety equipments on the sidewalk in a dirty environment means that those products are no longer protected. Those who are using these materials are assuming they are safe. But, actually they are subconsciously harming themselves."
"I have observed that many people are coming to us with coronavirus infection and symptoms. These patients might have used protective sub-standard equipments including masks. This is a matter of concern. They are in danger because of the use of substandard forged protective equipment."
He also said, "If the security equipments and safety gears are found up to the mark the infection rate will be decreased."