National, Front Page
Expedite formulation, execution of G2G projects
PM urges authorities concerned
---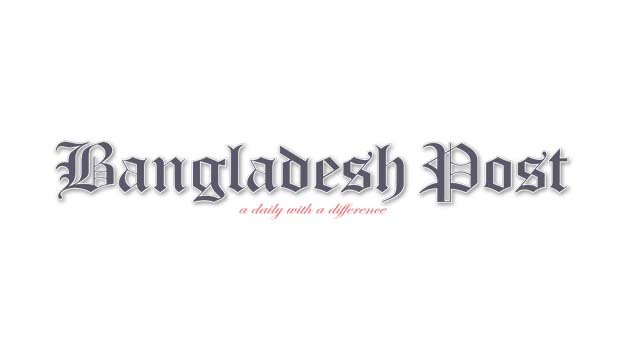 Prime Minister Sheikh Hasina on Tuesday urged the authorities concerned to expedite the formulation and implementation of various projects under the Government to Government (G2G) initiatives.
The Prime Minister gave the directive while chairing a meeting of the Executive Committee of the National Economic Council (ECNEC) as its chairperson held at the NEC conference room in the city's Sher-e-Bangla Nagar area.
Briefing reporters after the meeting, Planning Minister MA Mannan said that the Premier put emphasis on expediting the process of formulating and implementing G2G projects with different countries like India and China as Bangladesh has agreements with those countries under their Lines of Credit.
Sheikh Hasina said there should not be any delay or negligence in this regard as these initiatives would enhance the foreign currency flow to Bangladesh, said Mannan.
The Planning Minister said that the Prime Minister also asked the Planning Commission to prioritize foreign-funded projects considering the current situation.
He said the day's ECNEC meeting approved a total of 18 projects involving an overall estimated cost of Taka 11,387.91 crore. "Of the total project cost, Taka 7,445.34 crore will come from the government of Bangladesh portion, Taka 80.78 crore from the concerned organization's own fund while the rest of Taka 3,861.79 crore as project assistance," Mannan said.
Of the 18 approved projects, nine are new while nine are revised projects. Besides, the meeting approved the timeframe extension of a project without raising its cost.
The Planning Minister said that the Premier reiterated her call to all concerned to maintain austerity in all spheres and boost domestic production side by side not keeping idle an inch of land.
Turning to the issue of containing inflation, Sheikh Hasina underscored the need for conducting research as there are differences in the price of commodities in various markets and kitchen markets.
The Premier also put emphasis on setting up regional storage arrangements for perishable items like onion and ginger.
The Planning Minister said the Prime Minister has acknowledged the current rising inflationary trend and the shortage of power and energy in the country resulting in load shedding.
He said that the utmost priority of the government is now containing inflation and bringing the power and energy situation to a tolerable level.
Referring to his earlier prediction that inflation would come down, Mannan said, but unfortunately, it did not come down, rather increased, for which the government would do whatever necessary such as using its available instruments to contain it.
The Planning Minister said the very first strategy of the government to contain inflation would be not to let it increase further and then try to roll it back.
Answering a question, he said that it is not right that inflation is increasing in the country only because of the high exchange rate of US dollars, but there are some other reasons also.
He said that efforts are going on to conduct trade with other currencies other than US dollars, adding, "The foreign currency is now hovering over $30 billion, but it might again go up to $50 billion," he said.
Referring to the budgetary target of containing inflation at 6 percent in the next fiscal year (FY24), Mannan said there might be some concerns about attaining this target, but having such a target ahead is not wrong.
"We'll have to take proper action in a speedy manner...we'll have to hold the trigger tight and take the necessary market intervention at the proper time," he said, citing an example of the recent decision of importing onion to tame the high price of onion in the local market.
Noting that inflation is gradually coming down in the EU, Mannan said although it would be hard to bring down inflation at around 6 percent in the coming days, sincere efforts would be there to bring down inflation.
"We'll have to keep the process (supply chain) smooth and ensure that no destructive element can hinder the process. Otherwise, it will be hard to contain it despite putting in the highest efforts," he added.
At the very outset of the meeting, the ECNEC thanked the Prime Minister, the Finance Minister and the Finance Division and others concerned for placing such an excellent budget for the next fiscal year amid global uncertainties.
The Planning Minister said that they would be more tougher on the project approval process and would also go in the depth of any project proposal before giving approval.
Asked why the prices of commodities are still high in the country despite the global price fall of key items like oil, Mannan said the high exchange rate of US dollars is still putting pressure.
Replying to another question, he said that the government is yet to take any decision regarding increasing the rate of incentives on sending remittances to Bangladesh by the expatriates.
Mannan said although some private banks are giving some extra incentives beyond the government foxed 2.5 percent on sending remittances, but the government is yet to take any concrete decision over increasing the rate.
He said that the government is much aware of the possible misuse of increasing such facility while the issue is under scrutiny.
Replying to another question, the Planning Minister said that the government has much confidence and belief that it would be able to go to the esteemed voters with high morale to seek votes for another term before the next general election because of its huge development initiatives.
Planning Division Secretary Satyajit Karmakar said that the government always discourage the trend of bringing revisions to development projects while efforts are on to bring down the tendency of revising projects at a minimum level.
The projects approved in the ECNEC meeting are: Protecting Shaheed Birshrestha Munshi Abdur Rouf Smriti Jadughor, connecting roads and other areas from the erosion of the left embankment of Modhumoti River under Faridpur district and conducting dredging with Taka 481.10 crore, Rural infrastructural development of Bagerhat district with Taka 877.53 crore, Establishment of six new regional offices for inventing areas-based variety of rice, technology innovation and development of existing laboratory with Taka 369.30 crore, Rural infrastructural development of Netrakona district with Taka 1,428 crore, Ashrayan-2 Project, 5th revised with a reduced cost of Taka 2,343.23 crore, Construction of 19 hostels with modern facilities for the students of 10 medical colleges with Taka 1,428.75 crore, Establishment of Patuakhali Medical College and Hospital, Patuakhali, 1st revised with an additional cost of Taka 66.55 crore, Establishing Fine Arts Faculty Building at Jahangirnagar University with Taka 96.96 crore, Higher Education Acceleration and Transformation (HEAT) project with Taka 4,016.57 crore, Important urban infrastructures development, 2nd phase, 1st revised with an additional cost of Taka 953 crore.
The other projects approved in the meeting are Bangladesh Regional Connectivity Project-1: Development of Sheola, Ramgarh, and Bholaganj Land port and modernization of security system, 2nd revised with an additional cost of Taka 234.27 crore, Construction of three link roads connecting Satkhira Road and city bypass road, 1st revised with an additional cost of Taka 323.13 crore, Establishing Meat Processing Plant at Savar Cantonment with Taka 89.02 crore, Development of telecommunication, ICT infrastructures, Human Resources and technical capacity of DGFI, 2nd revised with an additional cost of Taka 253.81 crore, Construction of 3rd and 4th dual gauge line on Dhaka-Tongi section and dual gauge double line at Joydevpur section of Bangladesh Railway, 2nd revised with an additional cost of Taka 2,235.75 crore, Construction of Chattogram City Outer Ring Road, 4th revised with an additional cost of Taka 648.19 crore, Establishment of National Development Administration Academy, 3rd revised with a reduced cost of Taka 20.79 crore and Rural infrastructural development of Narail district with Taka 250 crore.
Ministers and State ministers attended the meeting while Planning Commission members and secretaries concerned were also present.