All Section, City
Eight medical colleges to have cancer, kidney and heart units
---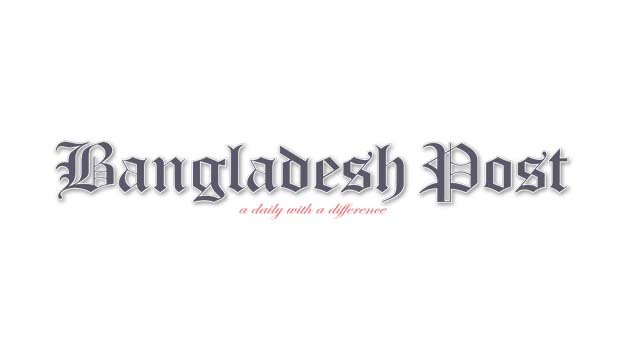 The foundation stone of 460-bed integrated Cancer, Kidney and Heart Disease Units has been laid at Medical College Hospitals in eight divisional cities of the country at the initiative of the Ministry of Health.
Prime Minister Sheikh Hasina, the chief guest, laid the foundation stone via video conference on Sunday morning.
Deputy Minister for Education Barrister Mahibul Hasan Chowdhury Nawfel joined from the Chattogram Deputy Commissioner's Office. Chattogram Deputy Commissioner Md Mominur Rahman presided over the function. Chattogram Divisional Commissioner Md Kamrul Hasan, Divisional Health Director Dr. Hasan Shahriar Kabir, administrative officers, police, public works, health department officials attended the function.
Construction of the new 15-storey Cancer, Kidney and Heart Disease Unit building of Chattogram Medical College (CMC) Hospital has started in the vacant space adjacent to the canteen to the existing Cancer Ward.
Dr Aftabul Islam, Acting Director of CMC Hospital, said that the new building has a cancer unit as well as a kidney and heart department. A 50-bed kidney dialysis center will also be set up under a different project. The 2 floors of the new building will be allocated for Kidney Department and Dialysis Center. 2 more floors will be allotted for cardiology department including CCU. The cancer unit is getting 8 floors in total.
Dr. Sajjad Md. Yusuf, Head of Cancer Department, CMC Hospital said, the 15-storey building will have a total capacity of 460 beds. Kidney and Cardiology Department along with the Cancer Unit has been allotted a fixed number of beds.
The new 50-bed dialysis center at the government level for kidney dialysis will be set up in the new cancer building, said the head professor of the kidney department at CMC Hospital, Dr. Nurul Huda.
It may be mentioned that the government has undertaken this project to set up a 100-bed cancer unit in Medical College Hospitals of 8 divisional cities (Dhaka, Rajshahi, Rangpur, Sylhet, Mymensingh, Barisal and Khulna) including Chattogram. The DPP (Development Project Proposal) of the project was approved by ECNEC in 2019. According to the DPP, a 15-storey building with 2 basements (bunkers) will be constructed for setting up a 100-bed cancer unit. The Public Works Department is in charge of implementing the project.