Business
Economic indicators show gradual recovery
---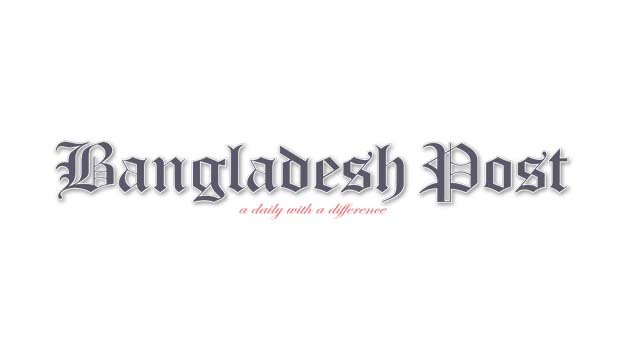 Speakers at a webinar observed that the recovery of Bangladesh economy and other macro-economic indicators gradually showing upward trend till February 2021. It is observed that the record of foreign remittances, reserve, exports and imports are also on an upward trend.
They said the Sustainable Development Goals (SDGs) declared by the United Nations have been coordinated with the Eighth Five-Year plan of Bangladesh and if implemented according to that plan, Bangladesh will emerge as a developing country by 2026, a high middle income country by 2030 and the 25th largest economy by 2035.
The webinar titled "SDG 8: Decent Work and Economic Growth with special reference to Bangladesh" was organized by the SDG Youth Forum and in collaboration with Daffodil International University's Eco Network Club and with the technical support of Samras Travels & Tours.
Professor Dr. Md. Salim Uddin, FCA, FCMA, Chairman, Bangladesh House Building Finance Corporation, Chairman of the Executive Committee of Islami Bank Bangladesh Ltd & Professor, Accounting Department, University of Chittagong, presented keynote paper in the webinar.
In his paper, Prof. Dr. Salim said the outbreak of the Corona epidemic had led to a slowdown new job creation and economic growth but the government's announced COVID-19 stimulus package was helping to alleviate it to some extent.
He added that the Corona pandemic has had a negative impact on the lives of marginalized and low-income people. If the wheel of post-Corona economy is revived and the SDGs are implemented as per the action plan by 2030, the poverty line will go down to 2-3 per cent and per capita income will improve.
Dr Salim also said around 30 per cent of the country's youth population, who are between 15–24-year-old, are not in education, employment or training (NEET) which will enhance the country's challenges to achieve the SDG 8.
This section of youths who are not employed and not involved in education or training (NEET) is basically the potential entrants to the labour market, professor Salim insists. High NEET rate and lower youth employment rate indicates lower job opportunities in the labour market, he points out.
Dr. Salim mentioned that the higher percentage of NEET for young women indicates their much greater involvement in household duties, and the presence of barriers preventing female participation in the labour market.
He further said the informal sectors lack legal securities and employment benefits as well as include activities that are unregulated and considered less productive. SDG Youth Forum Dhaka Team Co-ordinator Farhana Bari presided over the function and Office Secretary Minhazur Rahman Shihab conducted the function. Noman Ullah Bahar said the number of educated unemployed is increasing day by day at present which is worrying. Self-employment will be created if one works according to one's ability and skill without devaluing any profession.
There is no substitute for ensuring decent employment for all in order to achieve the goal of sustainable development. Rubana Hossain, Secretaty General of Zonata International Tourism & Hospitality Council was present as the panel speaker.