National, Front Page
Early detection can cure cancer
---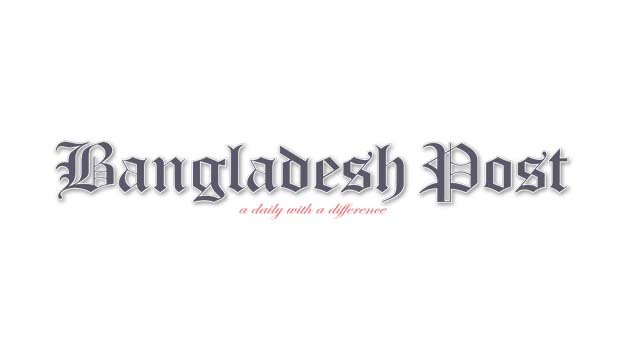 About 150,000 people are diagnosed with new type of cancer in Bangladesh every year. Among them, 1,08000 die. Early detection can help cure any kind of cancer, experts said at a roundtable in the capital on Saturday.
According to the Directorate General of Health Services (DGHS), about 67 per cent of the total deaths in the country are caused by non-communicable diseases, including cancer, heart disease, diabetes and high blood pressure.
Oncologists as well as cancer specialist doctors have said that the cancer can be cured if detected early. They have emphasised on necessary tests as soon as the symptoms of cancer appear in the body.
They were speaking at a roundtable on the review of progress in cancer control in 50 years of independence on the occasion of World Cancer Day-2023.
The Community Oncology Centre Trust arranged the roundtable at the National Press Club in Dhaka. Former head of Cancer Epidemiology Department of National Cancer Research Institute and Hospital Professor Dr Habibullah Talukder Raskin moderated the event.
It was addressed, among others, by former director of BIRDEM Professor Dr Shubhagata Chowdhury, former adviser of World Health Organisation Professor Dr Mozaherul Haque, teacher of John Hopkins University Dr Halida Hanum Akhtar, secretary of Gynaecological Oncology Society of Bangladesh Professor Dr Sabera Khatun, additional secretary of the Ministry of Health and Family Welfare Syed Mojibul Haque, former president of OGSB Professor Dr Rowshan Ara Begum, former additional director general of DGHS Professor Dr Nasima Sultana, expert on public health Dr Abu Jamil Faisal and Professor Syed Abdul Hamid of Health Economics Department of Dhaka University.
Like the Community Oncology Centre Trust, many other organisations and platforms observed the World Cancer Day-2023 through various programmes.
The United Healthcare Services observed the day by offering free cancer screening and other month-long activities at United Hospital, United Medical College and Hospital (Satarkul), MA Rashid Hospital (Jamalpur), and Medix (Dhanmondi).
Speakers at the event said that the screening programme aims to raise awareness and encourage early detection of cancer. Mass people are encouraged to take advantage of this opportunity to get checked and analyse any potential cancer in its early stages.
The oncologists and speakers of the events said that about one-third of cancer cases are curable with early detection and proper treatment.
United Healthcare is holding a series of cancer screening events in observance of the World Cancer Day. United Hospital organised a seven-day free screening on their premises. MA Rashid Hospital (Jamalpur) arranged a health camp on Saturday.
United Medical College & Hospital (Satarkul) will organise the health camp on Monday (February 6) and Medix will organise the free screening on Sunday (February 12).
The Apollo-Imperial Hospital also observed the day in Chattogram. Professor Dr Rabiul Hossain, chairman of Apollo Imperial Hospital, attended the World Cancer Day event as the chief guest.
He said, "Chattogram has not yet developed a complete cancer treatment centre. So, we have to take initiative in this regard. We are working jointly with Apollo Hospitals to establish a world class cancer treatment centre in Chattogram."
The speakers said that about 150,000 people are diagnosed with new cancer in Bangladesh every year. Among them, 1,08000 die.
The World Cancer Day was observed on Saturday to raise awareness about the deadly disease and its symptoms. This year's theme of the day is 'Close the Care Gap'.
Apart from raising awareness, this special day is observed for working together to prevent cancer deaths and provide all possible treatment for patients.
World Cancer Day was initiated in 2000. The day was first observed on February 4 in the same year at the World Summit Against Cancer for the New Millennium in Paris.