Resources
Top 5 Drone Price in Bangladesh [Best Drone for 2022]
---
The world has changed drastically in recent years. With the invention of drones, a new era is coming to life. These small yet powerful machines have been widely seen as game-changer.
Do you want to fly drones? Do you want to buy drones? If you do, then this article can help lead you in the right direction. Here are five of the best drone prices in Bangladesh that will help get you started on your new adventure.
What are the top 5 drones in Bangladesh? The demand for drones is increasing rapidly, and so is their price. However, with so many different models on the market these days, it can be hard to find one that you will love. These are the five best drones on Amazon at this time. Read on to find out what they are and whether they may be a good buy for you! Here, we will talk about the top 5 drone prices in Bangladesh.
Drone Price in Bangladesh
Despite the strict rules for flying drones in Bangladesh, drone cameras are gaining popularity here as they do in other countries. In particular, drones have been used for taking high-quality aerial videos of music videos and YouTube content. Some people use a drone to provide services such as getting birds' eye views or bird watching.
Are you planning on buying one? And want to know which model should you buy? Well then, this article has exactly what you looking for! Let's take a look at some of the best drones and their prices in Bangladesh.
01. Eachine E520S
Price: 18,000 BDT
One of the best budget drones is the Eachine E520S. It looks and operates like DJI's Mavic Mini but lacks a few features and has longer battery life. The camera shoots 4k video, transmits up to 600miles away from your control, which can be even further if you use FPV mode in which case it will transmit 350-400 meters. It also comes with GPS for easy flying around large areas as well as 5g wifi streaming capability too!
02.Holy Stone HS100 GPS FPV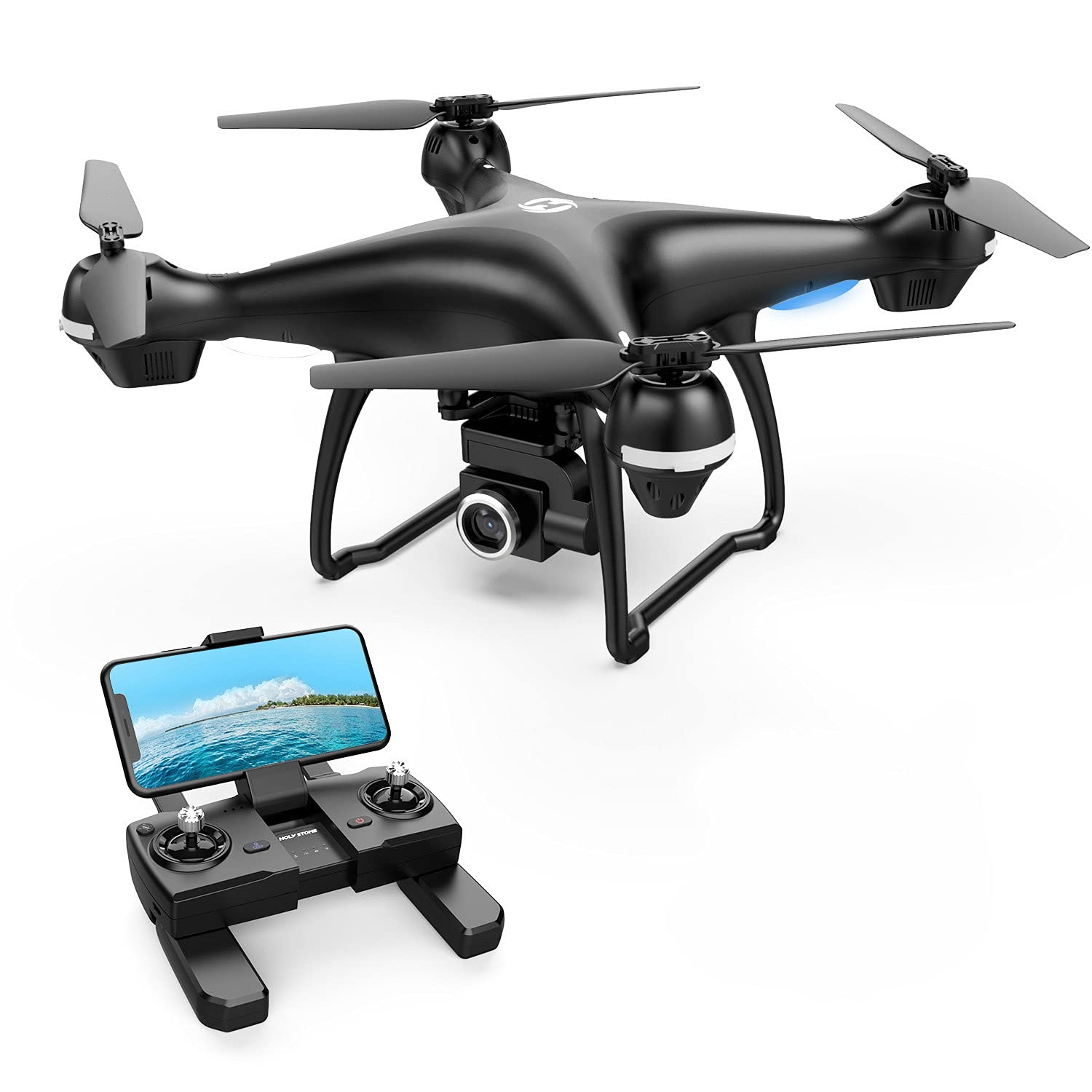 Price: 27,000 BDT
If you are looking for a drone camera with HD video, this one offers a 120-degree field of view and can be adjusted to 90 degrees. Its flight time is about 15 minutes and it has an effective range of 500 meters. The price tag is 27,000 Bangladeshi taka or roughly $381 USD dollars in the United States Dollars (USD).
03. DJI Mavic Mini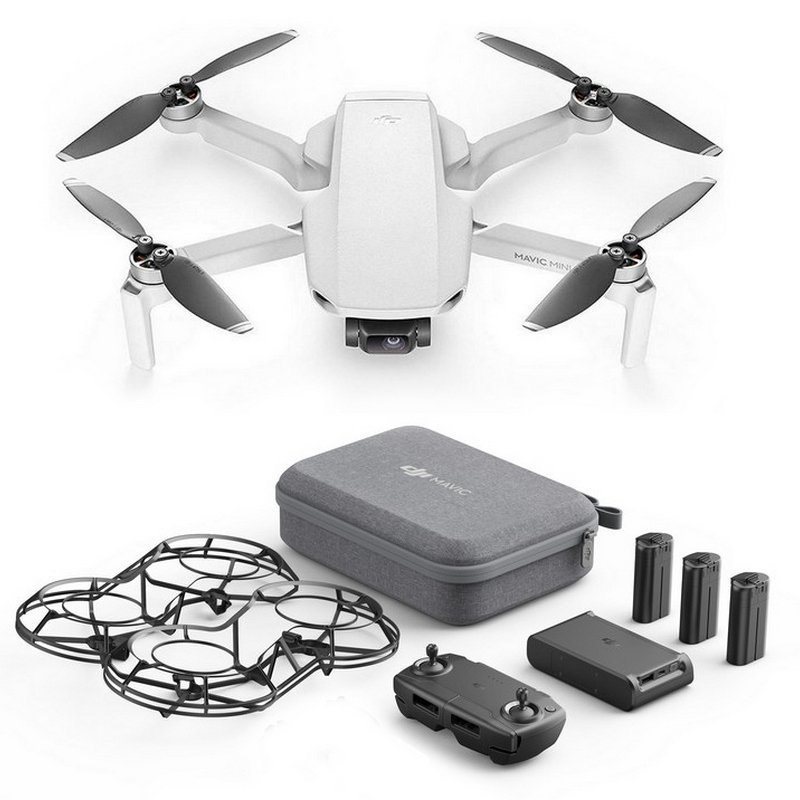 Price: 55,000 BDT
The DJI Mavic Mini is a pocketable drone that comes with all the features you need in it without any lag. With its arrival, there is no longer an excuse for your camera not taking pictures or videos at higher resolutions. It also has enough battery backup to keep your flight as long as possible and there are amazing perks like 12-MP still images and video capture at 2K/30p, 1080/60i, 720/120p, and 240fps slow-motion footage! But what's the catch? The batteries can't shoot 4k video or RAW still capture - but let me assure those of you who bought this drone while we were recording our podcast. This thing averages about two minutes per charge! As for the price? You're looking at less than $100 apiece when they're on their way here from China--and if you buy more than one unit now during sale time (which will happen once again soon), they'll be even cheaper! DJI Mavic Mini price range in Bangladesh right now starts at around 55,000 BDT.
04. Potensic 4K Dreamer Quadcopter
Price: 49,539 BDT
Looking to capture professional-quality photos and videos of 4k resolution on a budget? The Potensic 4K Dreamer Quadcopter is an affordable quadcopter camera with Sony's onboard 8MP lens that allows for high-quality images or video. It also comes with an image processor (13 MP) as well as required batteries which can last up to 30 minutes. If you want to take your shots further, this drone camera requires a solid card capacity of at least 128 GB but its weight is only 756 grams so it won't be too difficult on your back! For 49,539 BDT - the price in Bangladesh - you'll get yourself into amazing aerial photography adventures today!
05. DJI Mavic Air 2
Price: 85,000 BDT
If you are looking for a drone, DJI Mavic Air 2 is the best one to purchase. The image and HD quality video that it offers make it an affordable option as well. With its 34 minutes of flight time on a full battery charge, this might be your perfect choice! Don't forget when buying your new drone. You have to register them with the government so they know what purpose they serve in order to avoid any complications down the road. The one drawback of this machine is that it requires registration before use in Bangladesh. DJI's Mavic Air 2 costs around 85,000 takas ($1,080).
If you're planning to fly a drone weighing more than 249 grams in Bangladesh, remember that the following laws must be followed:
First, to fly a drone you must be 18 years old or older.
You may also not drink alcohol within 8 hours of flying before ensuring that your insurance and approval are in order, as well as having an extinguisher on hand when flying your drone-even if it's only for small drones like the DJI Phantom.
Next, remember that there is a permit process in place that should get you approved quickly so long as all the information is correct on their website.
Lastly, don't forget about tagging yourself with geofences while using any type of drone!
Conclusion
Hey dude! This is about the best drone cameras for Bangladeshi guys. Let's drop a comment and let us know which you liked most, or if you have a question feel free to ask. Here in Bangladesh, drones are changing so fast that their prices are constantly going up and down. There are so many different models and types of drones that it can be difficult to choose the best one. The first thing you should consider is what a camera has, which will ultimately determine how much money you spend on your drone. Some cameras have built-in stabilizers or gimbals, while others require separate attachments for stabilization and recording purposes. If this feature isn't important to your needs then we would recommend purchasing an inexpensive quadcopter with no additional accessories at all! This, article's ultimate goal is to provide Bangladeshi drone users with the information they can use in their search process so they can find one that suits them best before buying it.
If you liked this article, then please subscribe to Bangladesh Post YouTube channel for latest news. You can also find us on Twitter and Facebook.