National, Back Page
City corporations declare war on dengue
---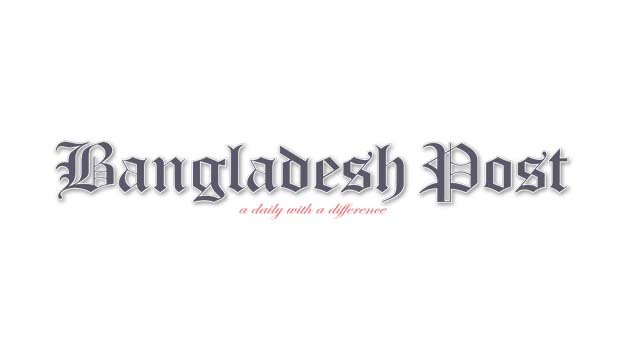 1 'Stop Dengue' App launched
DSCC appoints
2 community ambassadors
DNCC to apply
3 sticker therapy
With dengue infection taking on a widespread form, two city corporations in Dhaka have taken fresh initiatives to stall the outbreak.
According to the recent report of the Directorate General of Health Services (DGHS), "At least 51,459 people, infected by dengue were admitted in different public and private hospitals, till Saturday."
The number of people admitted to hospitals with dengue infection this year broke all previous records in the country's history of dengue infection, whereas the previous highest record was 10,148 for a year.
About 16,253 dengue-infected patients were admitted to hospitals last month while more than 32 thousand patients were admitted to hospitals in only 17 days of this month.
Besides, 1,460 cases of dengue were reported in the last 24 hours (17 August).
Dhaka is one of the worst dengue-hit spots in the country. Hospitals in the capital are overflowing with dengue patients, with reports of hospitals running short of beds or being unable to admit any more patients than have been reported.
In the wake of this situation, Dhaka South City Corporation (DSCC) Mayor Sayeed Khokon has appointed community ambassadors by dividing the corporation into several portions to detect the various problems of citizens, including about dengue.
DSCC Mayor Sayeed Khokon said, "We have appointed community ambassadors to prevent this awful situation. They will detect and destroy the breeding grounds of the Aedes mosquito. We have divided the city corporation into four parts and appointed 28 community ambassadors, seven in each part."
On the other hand, Dhaka North City Corporation (DNCC) Mayor Atiqul Islam has taken an initiative of 'sticker therapy' to destroy the Aedes mosquito and its larvae.
About the sticker therapy, Mayor Atiqul Isalm said, "We will attach a sticker in that house where Aedes mosquito larvae will be found. After that, if the house owner does not correct it, we will take action according to law. We will not take legal action first, but rather give an opportunity to correct the problem."
City corporation officials concerned said, "The houses of city dwellers are the main source of Aedes mosquito. Clear stagnant water for more than three days in household roofs, flower tubs, basins, commodes, AC or refrigerators and abandoned tyres are the main breeding grounds of the Aedes mosquito."
They also said, "City corporation mosquito control workers do not get the opportunity to destroy these breeding grounds or spread the pesticides there. For that purpose, City Corporations have taken these initiatives."
Apart from this, City Corporations launched an App titled 'Stop Dengue' that contains all information and awareness about dengue infection at National Scout Bhaban, Kakrail in the capital on Saturday.
At the programme, Bangladesh Scouts, DSCC, DNCC, Ministry of Family Planning and Welfare, Ministry of Local Government and Rural Development (LGRD), Ministry of Disaster Management and Relief, I2I Commerce Association of Bangladesh signed a memorandum of understanding (MOU) to avert dengue and give the best service to city dwellers during the disaster situation.
However, city dwellers have raised the question over the effectiveness of city corporations' initiatives.
Shofiqur Rahman, a city dweller in Mirpur area said, "City Corporations have taken dozens of initiatives in the last one month. But, we do not see the initiatives bear fruit as the dengue infected patients are continuing to rise."
Health experts have suggested that people remain alert over dengue disease during the rainy season, because usually June-September monsoon period is the season of dengue fever in the country.
They advised people to keep their houses and neighbourhoods clean to prevent mosquito-borne deadly diseases, as the Aedes mosquito is responsible for viral dengue disease, in different areas of the capital.