National, Front Page
Brick kilns still polluting air
---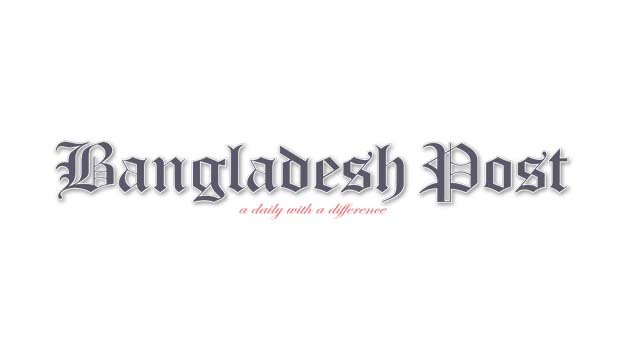 The owners of the illegal brick kilns are still continuing their business which is severely damaging air quality. Despite the repeated steps of the authorities concerned they manage to return to their business after a short break.
There are about 8,000 brick kilns in the country that pollute air and environment. Most of those do not have the approval or environmental clearance.
These kilns do not even obey the law to the letters. Their installed chimney do not follow the type or height. Although the use of drum chimneys is prohibited, these chimneys are usually used in lowland.
In such lowland, wood is burnt indiscriminately instead of coal. As a result, the level of air pollution is many times higher.
Air quality was significantly improved in the country during the lockdown imposed due to the Coronavirus pandemic. But, following the improved situation of Covid-19 and at the onset of dry season, air of the country's major cities started worsening again.
Department of Environment (DoE) director Md Ziaul Haque told Bangladesh Post, "We are continuously conducting mobile courts across the country. To keep the air quality pollution- free we try to demolish as many illegal brick kilns as we can."
DoE deputy director Begum Sonia Sultana told Bangladesh Post, "Last year we conducted mobile court in a number of illegal brick kilns which were more than our estimated target. From November 2020 to April 2021 a total of 289 mobile courts were operated and 350 illegal brick kilns demolished." In this fiscal year Annual Performance Agreement, DoE will conduct drive against 200 illegal brick kilns in Dhaka and the surrounding areas."
When asked how many illegal brick kilns were demolished last year she said approximately 500 across the country and 200 in Dhaka were demolished.
The brick kiln emits carbondioxide as well as highly harmful gases like carbon monoxide, sulfur dioxide, nitrogen oxides. In addition, many particulate matters are also released into the air.
With human breathing, these go deep into the lungs. It also damages the cardiovascular system. In addition to the various respiratory diseases, the number of heart attack is also increasing at a high rate.
Poribesh Bachao Andolon Chairman Abu Naser Khan told Bangladesh Post, "Hundreds of brick kilns have been set up illegally by occupying arable land around Dhaka. Most of them are still using illegal drum chimneys. The use of low quality coal in these brick kilns without checking the quality of sulfur as well as the use of harmful fuels like wood, tires, plastics etc. are emitting various types of heavy metal particles including smoke and dust.
These are extremely harmful to human health which can cause severe damage to human eyes, lungs and respiratory tract and even death in a short time."
Meanwhile, three illegal brick kilns have been demolished in Mulgaon area of Kaliganj municipality in Gazipur on December 31. A mobile court of the DoE also collected a fine of Tk 6 lakh at that time.
On the other hand, ten illegal brick kilns have been fined Tk 50 lakh for environmental pollution and agricultural damage at Dhamrai on December 28. More than 300 illegal brick kilns are in operation there.