All Section, City
BNP blames govt for hiding indiscipline in party: Hasan
---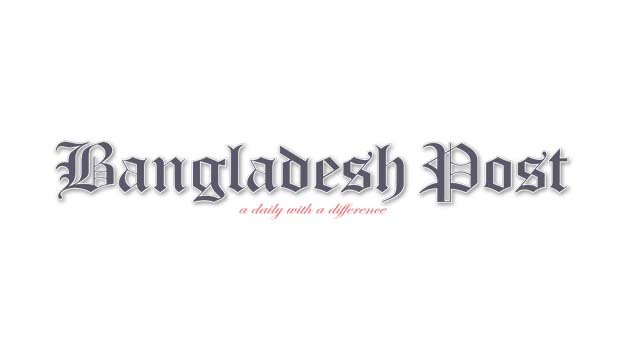 Information and Broadcasting Minister and Awami League Joint General Secretary Dr Hasan Mahmud on Friday said the BNP leaders are doing the "politics of blame-game" against the government to hide indiscipline within their own party.
He said this while exchanging views with journalists on contemporary issues at his Minto Road residence in the capital. Asked about the BNP's allegation that police opened fire at the party's rally in Habiganj without any instigation, Hasan said wherever BNP holds rallies in the country, they lock into infighting. He said before their Habiganj rally, BNP workers locked into infighting and threw chairs to one another in a rally in Sylhet on the occasion of the Victory Day.
Witnessing their infighting, nearby shops and markets were shutdown in fear and the people also became frightened, he said adding that same incident also took place in Habiganj.
To stop their internal strife and indiscipline, police had to take measures to bring the situation under control, he said. Mentioning that BNP Secretary General Mirza Fakhrul Islam Alamgir is saying nothing about their internal fighting, the minister said Mirza Fakhrul had to shout to stop unruly acts during their discussions and meetings at different times.
In this way, rowdy activities occur in front of the secretary general of a large political party, she said and adding that this is matter of shame for them.
He urged BNP secretary general to stop doing politics of blaming the government to hide their own chaos.
Hasan expressed deep shock and sorrow over the casualties in a fire that broke out in Barguna-bound passenger launch MV Obhijan-10 from Dhaka in the early hours of today.
Motioning that the government would investigate the incident, the minister said if anyone is found guilty in the incident, he or she will be brought to justice. The information and broadcasting minister also joined the 69th founding anniversary of Dainik Ittefaq at Ittefaq Bhaban in the city's Karwan Bazar this afternoon.
He greeted with bouquet the Bangla national daily's former editor Anwar Hossain Manju, MP, and incumbent editor Tasmima Hossain on the occasion. Hasan said the contributions of Ittefaq in Bangladesh's movement for autonomy and independence and Bangabandhu's struggle will remain written in golden letters in the history of Bangalee nation.
Ittefaq has also been playing an important role in nation building sine the post-independence period too, he mentioned. Describing Ittefaq as a unique example for a newspaper to remain popular for a long period, the minister extended greetings and congratulations to all concerned and readers of this vernacular daily.
He hoped the Ittefaq would continue its role in developing the county as 'Sonar Bangla' as dreamt by Father of the Nation Bangabandhu Sheikh Mujibur Rahman.