National, Front Page
BCL joy rally extolling Sheikh Hasina
---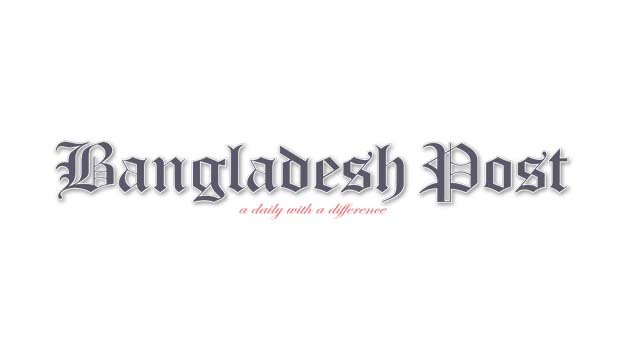 Bangladesh Chhatra League (BCL) hailed Prime Minister Sheikh Hasina with a Joy rally on Tuesday for graduation of Bangladesh from the least developed country (LDC) to a developing one through her charismatic and dynamic leadership.
Led by BCL President and the General Secretary Al-Nahian Khan Joy and Lekhok Bhattacharya respectively and Saddam Hossain, the General Secretary of Dhaka University unit of Chhatra League, BCL central leaders, DU university unit leaders, from various halls were present at the rally. The rally brought out from the university's Madhu's canteen terminated to Raju Sculpture with chanting slogans.
BCL president Al Nahiyan Khan joy said, "This is a great achievement for Bangladesh in the year of the golden jubilee of our independence. Our undisputed leader Sheikh Hasina has introduced Bangladesh as a role model of development to the world." She has become an international 'gem' from the national gem, he added.
Lekhak Bhattacharya said, " Today Bangladesh has made tremendous development . Recently United Nations (UN) has recommended Bangladesh's graduation from the Least Developed Country (LDC) status for fulfilling its all three eligibility criteria for the second time. Whenever we get any good news, 'they' start shouting."
According to United Nations, Bangladesh was well ahead in the gross national income (GNI) criterion: its per capita income was nearly US$1,827 in 2020 against the threshold of US$1,230. In the Human Assets Index (HAI), the country's (Bangladesh) score stands at 75.3 points, well above the requirement score of 66. In the Economic Vulnerability Index (EVI), score of a country has to be less than 32 while Bangladesh's score is 27.3 points.