Sports, Football, Front Page
Bangladesh start SAFF mission with victory
---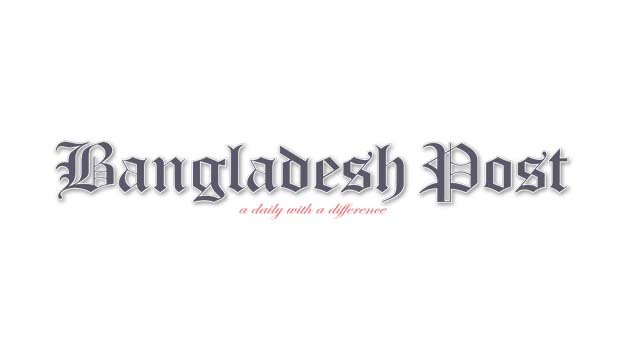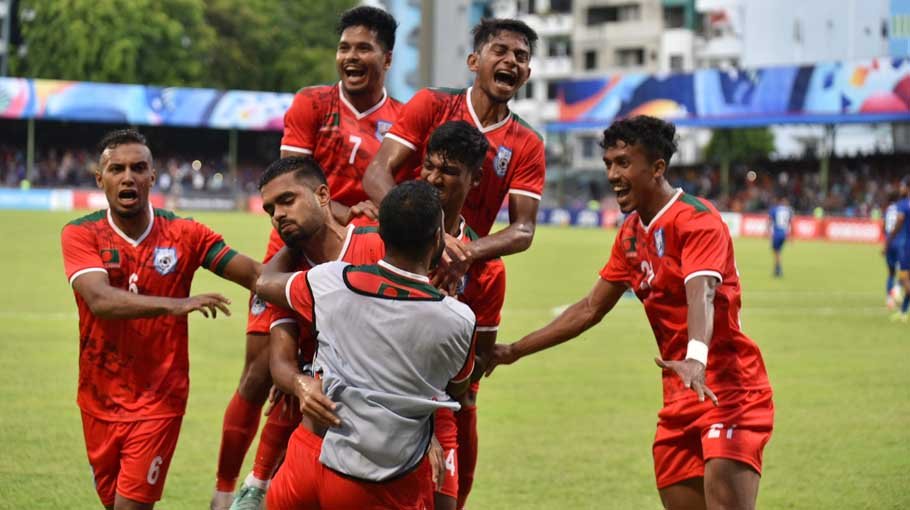 Bangladesh kicked off their SAFF Championship mission with a 1-0 win over Sri Lanka at the Maldives National Football Stadium in Male on Friday. Defender Topu Barman's 56th-minute penalty-kick gave Bangladesh a winning start in their SAFF Championship campaign.
Bangladesh exhibited eye-catching and possession based football in coach Oscar Bruzon's first match at helm. From the beginning of the match, Jamal Bhuyan and Co. controlled the game with the ball and gave Sri Lanka no chance whatsoever. The men in red and green controlled ball possession. However, the team failed to create clear cut goal scoring opportunities. Bangladesh came close to take the lead through defender Topu Barman in the injury time of the first half. Topu took a great header from Yassin Arafat's long cross but the Sri Lankan goalkeeper jumped to his left and saved the team in exchange for a corner. However, no goals were scored in the first half. The two teams went to the break with a goalless draw.
Coach Oscar Bruzon made a change in the second half. Saduddin was replaced by Jewel Ranar. Second half started with more vigour as Bangladesh were looking to penetrate the Lankan defence. The men in red and green finally got the reward of their play when Lankan defender Duckson Puslas handled the ball with his hand and gave a penalty away. It went from bad to worse for the Lankans as Duckson received the second yellow card of the match and got sent off. Then, Bangladesh defender Topu Barman stepped up to take the penalty and he calmly guided the ball to goalkeeper Sujan Perera's left and gave Bangladesh the lead. It was a splendid finish by Topu.
Bangladesh then controlled the match even more as they got the advantage over 10-men Sri Lanka. The match got a bit heated as Sri Lankan players lost their heads and constantly fouled Bangladesh players due to frustration. However, Sri Lanka could not inflict any damage to Bangladesh's resolute defence. Bangladesh left the field with a win from Topu's solitary goal from the penalty spot. Bangladesh will now face seven-time champion India in their next game on Monday at the same venue.