All Section, City
'Attempt to implicate BCL in Pirganj incident failed'
---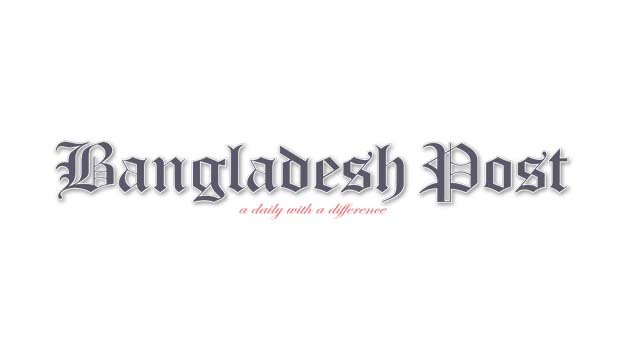 Awami League's Joint General Secretary, Information and Broadcasting Minister Dr Hasan Mahmud said conspirators' attempt to involve Chhatra League in the Pirganj incident has failed.
The minister said this while exchanging views with journalists at Rajshahi Circuit House on Tuesday afternoon.
MPs Md Ayen Uddin and Adiba Anjum Mita, Rajshahi Deputy Commissioner Abdul Jalil, General Secretary of Rajsahi Mahanagar Awami League Dablu Sarkar, Vice President Nowsher Ali, President of Hindu Buddhist Christian Oikyo Parishad Anil Kumar Sarkar and others were present on the occasion.
The Information minister said, "Among those arrested for setting fire to the houses of the Hindu community in Pirganj of Rangpur, Md Saikat Mandal, who was expelled from the BCL long ago for various misdeeds, was being propagated as a member of Carmichael College BCL unit."
The minister said the Rangpur Metropolitan Chhatra League has issued a statement in this regard. They said in the statement that Saikat was an intruder and that he was somehow named in the lowest level committee of a unit after he was expelled. Whoever has already been expelled from the BCL, when he commits any misdeed, the responsibility can never be placed on the BCL.
Hasan Mahmud, joint general secretary of the Awami League, said, "There has always been a negative campaign against the BCL." But it is clear that there is no chance to blame Chhatra League in the case of Pirganj.
At this time Dr Hassan Mahmud said, "The communal harmony of the country is being destroyed due to conspiracy sitting in London. The Qur'an Sharif, which was left in the Puja Mandap for the purpose of destroying communal harmony on the occasion of Durga Puja in Bangladesh, has committed this misdeed at the behest of someone."
"After this incident, a video was made and it has been uploaded on social media again, spreading communal tension all over the country, various posts have been made. Peace and harmony have been destroyed in this country of communal harmony by spreading tension. Who is behind this will come out quickly", he added.
The information minister said, "It is very clear who is politicizing communalism. BNP-Jamaat and fanatical extremists do politics with communalism. Those who have incited the criminals have insulted our holy religion of Islam, insulted Hinduism as well as destroyed communal harmony. The government is determined to find them and give them exemplary punishment."
This morning, the information and broadcasting minister visited the Rajshahi sub-station of Bangladesh Television and announced the setting up of a full-fledged BTV station there before the next parliamentary elections. Director General of Bangladesh Television Sohrab Hossain was present at the time. Later Dr Hasan Mahmud planted a mango sapling in the premises of the BTV sub-center.