National, Front Page
Anti-liberation forces never accept Bangladesh
Sheikh Hasina says at a discussion organised by BCL
---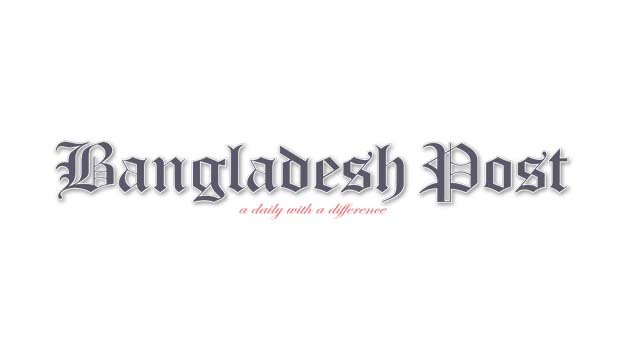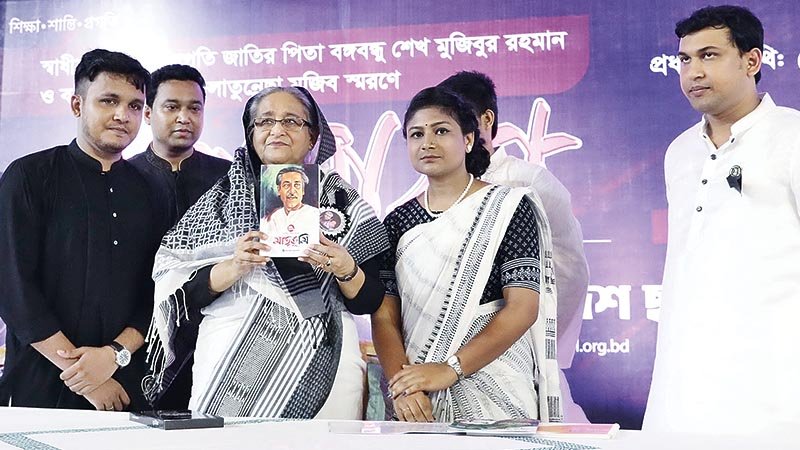 Prime Minister Sheikh Hasina on Saturday said the anti-liberation forces never accepted the independent Bangladesh. "As the defeated and anti-liberation forces did not accept the independence of Bangladesh, they had started hatching conspiracy against Bangabandhu and pr0-liberation forces in order to make the country a failed state. These conspirators also created an artificial famine in the country," she said.
The Prime Minister said this while addressing a discussion marking the 44th anniversary of martyrdom of Father of the Nation Bangabandhu Sheikh Mujibur Rahman at her official residence Gana Bhaban in the city Bangladesh Chhatra League, a student wing of ruling Awami League (AL), organised the discussion. Referring to her mother Bangamata Sheikh Fazilatunnesa, Sheikh Hasina, also AL President, said her mother used to always play a key role during the crucial moment of the country by giving advice and suggestion to the Father of the Nation Bangabandhu.
"When my father was in jail, my mother used to go to meet Bangabandhu. She never talked about that how and in what way her family was running. She used to request my father not to think about the family expenditure. She was the source of all encouragement, power and courage for my father to work for the betterment of the country's people," Sheikh Hasina said.
She said Bangamata Sheikh Fazilatunnesa always encouraged Bangabandhu to do politics for the people of this country "My mother never called my father back. She never cared about her own interests. And my mother never thought what she would get in life," the prime minister said.
"From behind the scene my mother would help my father. She always used to stand beside Bangabandhu. My father used to talk to my mother before taking any major political decision.' Referring to the Bangabandhu's initiative to constitute 60 districts in the country, the prime minister said Bangabandhu made every district as an administrative unit to carry out development works, adding that "We should also do something like that to ensure development from grassroots level".
She urged the BCL leaders and workers to be imbued with the spirit of patriotism, war of independence and Bangabandhu to do politics for the welfare of people and country as well. "I'm calling upon you (BCL leaders and workers) to turn the grief of the loss of Bangabandhu into strength to establish the 'Golden Bangladesh' as dreamt by him," she said.
She also urged BCL leaders and workers to hold Bangabandhu's philosophy in building a non-communal, hunger-illiteracy-free, and happy-prosperous Bangladesh and establish the Golden Bangladesh as dreamt by Bangabandhu.