Education & Culture, Front Page
And at last education back on track
University entry test delights admission seekers
---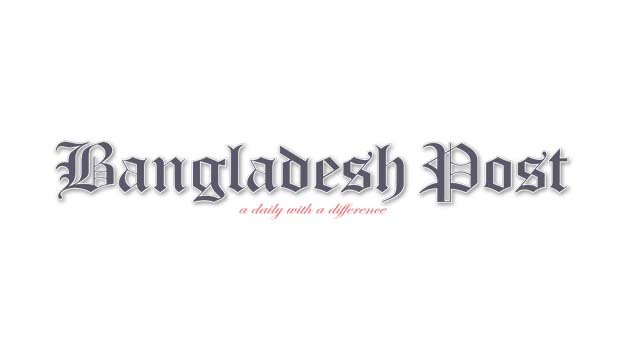 It was all delight and elation prevailed in the eight divisional cities including capital Dhaka as candidates on Friday sat for the first year admission test under 2020-2021 academic session of Dhaka University (DU).
Though Covid-19 pandemic has already taken away one year from their academic life, they expressed joy being able to take part in the 90-minute test for 'Ka' unit, starting from 11am, at last following proper health guidelines.
"I am very much excited to have taken part in this long awaited admission test. It has brought a sigh of relief as the stagnation, caused by the pandemic has finally come to an end. I cannot wait any longer to start my higher educational life," an examinee Akash Ahmed told Bangladesh Post expressing his joy after attending his A-unit test at the capital's Willes Little Flower School & College.
After visiting two examination centers at the university, DU Vice Chancellor Dr Md Akhtaruzzaman said, "I have visited two centers at DU and I have talked to the Vice-chancellors of other universities. Law enforcers and teachers have visited each center. So far, nothing illegal or controversial has happened. This test has been conducted very nicely and smoothly."
Meanwhile, the university authorities have made arrangements for isolated examination facilities for the candidates with Coronavirus symptoms or infected ones.
Our DU correspondent reports, a coronavirus infected examinee's exam was taken in the presence of a teacher maintaining proper health guidelines. At the end of the test, the answer sheets were covered with polythene with a request to open after five days.
Earlier, the student was examined at Shahid Buddhizibi Dr Mohammad Mortaza Medical Centre under a special arrangement.
Public universities in the country have come out of a desolate phase of 18 monthssince they got closed in March last year at the start of the surge in Coronavirus transmission. However, the universities were abuzz once again, like old times, with the new admission-seekers.
The universities outside Dhaka where exams took place aiming to reduce the hassle of the candidates are: Chittagong University, Rajshahi University, Khulna University, Bangladesh Agricultural University in Mymensingh, Shahjalal University of Science and Technology in Sylhet, Barishal University, and Begum Rokeya University in Rangpur.
Talking to media, Rajshahi University (RU) Vice Chancellor Golam ShabbirSattar said, "There is no complaint about the admission test and we are working in coordination with law enforcers."
A total of 14,000 students appeared in the admission test in 12 academic buildings of RU, he said.
Amena Khatun, an assistant professor of the department of Mass Communication and Journalism at RU told Bangladesh Post, "No anomaly has been found and the environment has been quite peaceful on our campus. We are happy to help this admission be hassle-free,"
Meanwhile, at Chittagong University (CU), a total of 8,700 candidates appeared for the admission test in contrast of 11,210 allocated examinees. There was 'Shuttle Train', a traditional train service for CU students, available for the DU admission -seekers.
"This is a great feeling to ride this shuttle train and sit for DU admission test at CU. The exam environment has been quite peaceful and the authorities were co-operative to make us follow the health guidelines. I am excited that I have started preparing for my higher educational journey after a long closure," an examinee Fahim Shahriar who went to CU for his DU admission told Bangladesh Post.
CU Vice-chancellor Prof Dr Shireen Akhter told reporters while the test was ongoing, "We are on high alert to prevent any kind of fraud during the test. There have been no cases of fraud in the admission test in the past. We are ready to keep this reputation intact."
When contacted Abu Sufian, Assistant Professor, Department of Political Studies, Shahjalal University of Science and Technology (SUST), said the first year admission test of DU was held peacefully on their campus amid strict surveillance to prevent any forgery this year.
Meanwhile, parents have showed their utmost satisfaction finding the admission test arrangements in eight divisional cities very convenient amid the least existing pandemic threat. They said they had to travel to Dhaka from different corners of the country. But as the exams are held in the divisional cities, the examinees will be physically healthy as well as it will save time and money.
A total of 117,957 students vied for 1815 seats of 'Ka' unit at 79 centers across the country. However, there are reports of absence, even thousands, in a few examination centers.
The exams for the "Kha" unit is scheduled to be held today (Saturday), "Ga" unit on October 22, and "Gha" unit on October 23. The exams for "Cha" unit will take place on October 9.
A total of 3,24,340 students have applied seeking admission to the country's premier university vying for 7,148 seats offered under five units.
Of them, the highest 164,606 students will take the entry tests in Dhaka while the lowest 7,091 will sit for the tests in Sylhet.