National, Front Page
AL holds 'Victory Rally', vows to build 'Sonar Bangla'
---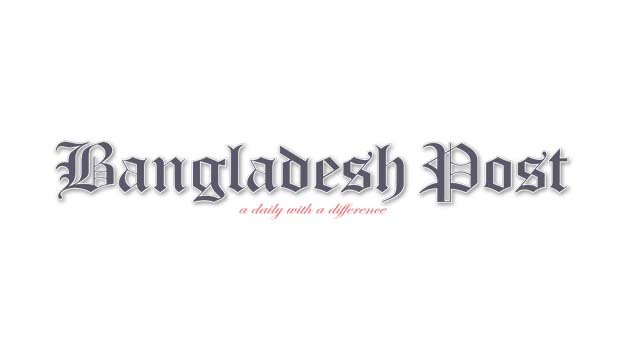 The ruling Awami League leaders and its activists on Saturday held a victory rally in the capital with a vow to build 'Sonar Bangla', a dream of Father of the Nation Bangabandhu Sheikh Mujibur Rahman.
The rally was organised to mark the golden jubilee of the victory in the Liberation War of Bangladesh in 1971.
Attended by all party units of Dhaka North and South Awami League and their associate bodies, the rally started from Suhrawardy Uddyan point around 3:30pm.
Awami League leaders and activists joined the rally with banners of their respective units and placards.
In the beginning, they flocked near the Institute of Engineers, Bangladesh (IEB) where central leaders of the organisation also attended the programme.
Later a 'Victory Procession was brought out from the IEB premises and it ended at Dhanmondi road 32 via Shahbag, Science Laboratory and other key areas within the route.
Before the 'Victory Procession, leaders and activists of the ruling Awami League took an oath of making Bangladesh 'Sonar Bangla' under the leadership of Prime Minister Sheikh Hasina.
They also vowed to confront all evil and undemocratic forces and conspiracies of the communal forces.
Awami League's advisory board member Amir Hossain Amu chaired the programme. Awami League' presidium members Matiya Chowdhury, Dr Abdur Razzaq, Jahangir Kabir Nanak, Joint Secretaries Mahbub-ul-Alam Hanif, Hassan Mahmood, Organising Secretaries Mirza Azam, Abu Sayeed Al Mahmood Swapan, Dr Dipu Moni, AFM Bahauddin Nasim and Delwar Hossain, among others, also spoke.
At the rally, Amir Hossain Amu said, "We will move forward by tackling national and international conspiracies. We will move forward under the leadership of Sheikh Hasina by confronting all the evil forces, undemocratic conspiracies and fight against the communal conspiracies politically."
Matiya Chowdhury said, "Everyone must take an oath from today's victory rally. We will build the Sonar Bangla of Bangabandhu's dream under the leadership of Sheikh Hasina."