National, Front Page
AL govt established rule of law: PM
---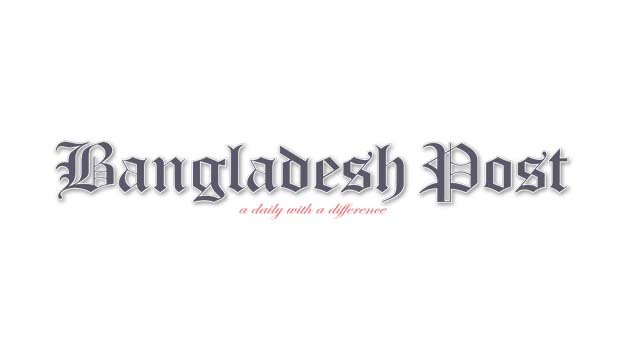 Prime Minister Sheikh Hasina on Sunday said Awami League government has established the rule of law in the country, bringing it out of the culture of lawlessness.
She made these remarks when the newly elected leaders of Bangladesh Supreme Court Bar Association paid a courtesy call on her at her official Ganabhaban residence.
The premier congratulated the newly elected leaders of the Supreme Court Bar Association.
She said BNP introduced the culture of forced disappearance, killing and lawlessness by proclamation of the indemnity ordinance over the assassination of Father of the Nation Bangabandhu Sheikh Mujibur Rahman with most of his family members.
Sheikh Hasina, the eldest daughter of Bangabandhu, said she had no right to seek justice and to get justice after the assassination of the Father of the Nation.
"It was a gross violation of human rights. Today, we've been able to free the country from the situation of not getting justice. The Awami League government always believes in justice," she added.
She said the Awami League government has made arrangements for people to get justice. "Our government has digitised the judicial system so people can get justice in a short time, not facing sufferings," she said.
The Prime Minister said her government has made it (trial proceedings) virtual during the Covid-19 pandemic so that people can get justice in a short time, staying at home.
Mentioning that the people are suffering due to electricity amid the ongoing heatwave, she said, "We've trying out our best and taking necessary measures in this regard."
Sheikh Hasina said Bangladesh witnessed impressive development due to the continuation of democracy for the last 14 and half years in the country.
She said Bangladesh has graduated to a developing country only for dedicated efforts of the Awami League government.
"We've been working to make Bangladesh a developed and prosperous country," she added.
Law Minister Anisul Huq and AL advisory council member and senior lawyer Yusuf Hossain Humayun were present.
Prime Minister's Deputy Press Secretary Hasan Jahid Tusher said among the newly elected leaders of Supreme Court Bar Association, its President Advocate Md Momtaz Uddin Fakir and Secretary Abdun Noor Dulal along with vice presidents Mohammad Ali Azzam and Jesmin Sultana, Treasurer Masud Alam Chowdhury, senior assistant secretaries A.B.M. Noor-A-Alam (Uzzal) and Mohammad Harun-ur-Rashid, members Mohiuddin Ahmed (Rudra), Shafique Raihan Shawon, Safayet Hossain (Sajeeb), Delowar Hossain, Mohammad Najmul Huda and Suvas Chandra Das were present.
In March last, pro-Awami League lawyers panel Bangabandhu Awami Ainjibi Parishad won all the 14 posts of executive committee of the Supreme Court Bar Association (SCBA) in the annual election.