National, Front Page
Dhaka Elevated Expressway
Airport to Tejgaon section opens in Dec
---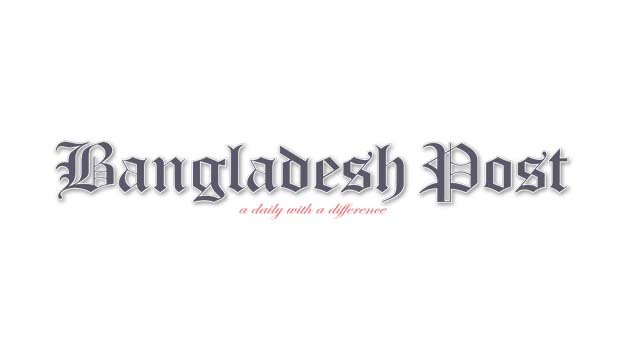 Work is underway to make the Dhaka Elevated Expressway from Kawla to Tejgaon suitable for vehicular movement within this December.
In the meantime, about three and a half kilometers of concrete carpeting up to Kuril is now visible.
The installation of eye-girder casting on the pillars from Kuril to Tejgaon that covers more than seven kilometers has also been completed.
According to the project officials, concrete casting over the eye-girder from airport to Kuril has already been completed. Now following the road carpeting and some other works, this portion of the flyover will be ready for vehicular movement.
Dhaka Elevated Expressway project director AHMS Akter is optimistic that the third wave of the pandemic Covid-19 will not create any barrier in their project work.
Meanwhile, the work of installing an eye-girder connecting the pillars in the three kilometer section from Kuril to Banani is nearing completion. Eye-girders are also being installed on the four kilometer road from Banani to Tejgaon.
According to the project director, emphasis has been given on the construction of a 10 km expressway from Kawla to Tejgaon via Banani.
He said, "We are continuously working while maintaining hygiene rules to complete the work within the stipulated time so that it can be opened for vehicular movement which will significantly reduce the city traffic congestion."
This flyover will be up to Kutubkhali of Jatrabari. Work on the remaining 10 km flyover from Tejgaon can also be completed as planned, the project director said.
More than 27 kilometers of connecting roads will be constructed on this 20-kilometer flyover. Work on the entire road is expected to be completed by June 2023.
To this end, project director AHMS Akter said, "As there is no financial and workforce crisis, our work is smoothly progressing. With this we are hopeful we will be able to complete the project work as per its schedule."
The Dhaka Elevated Expressway project is a major one among the various mega projects running in the country. If this flyover of about twenty kilometers is constructed, the traffic congestion in the capital will be reduced a lot. As per the plan, the city dwellers will get the benefit of flyover in December.