National, Front Page
11 kms of Dhaka Elevated Expressway visible
Vehicular movement likely in next 3 months
---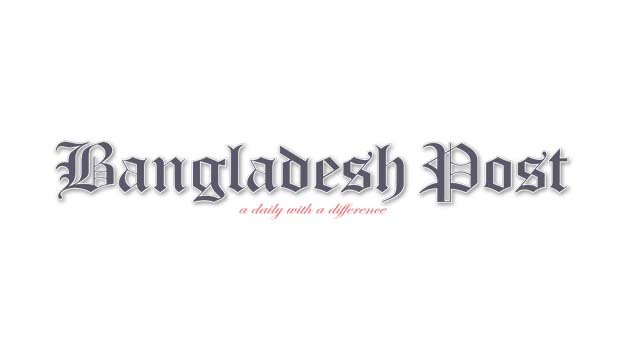 Eleven kilometres (km) of Dhaka Elevated Expressway (DAE) is now visible. This portion of the expressway begins from the city's Airport to Tejgaon.
With an aim to open expressway for vehicular movement, road carpeting is scheduled to start next week.
In the meantime, work of installing road lights has been started in different places of this part. Project officials said that this section of DAE will be made ready for traffic within the next three months.
The first part of the flyover from Kawla to Banani, adjacent to the airport in the busy city of Dhaka, is now almost ready. Road carpeting of about 7.5 kms of this section has been completed.
The construction of the ramp to the flyover is in the final stage. Now, if only the connecting road carpeting of the expressway from Kawla to Banani is completed than it will be fully ready for vehicular movement.
In the meantime, the work of installing street lights has also started. This work will be completed in a few days. The work of erecting railings on both sides of the road is also going on. Project Director of Dhaka Elevated Expressway AHMS Akhtar said that they were hopeful that Kawla to Banani section will be made fully ready in a few days.
Concrete casting on the second part of about 6 km flyover road from Banani to Tejgaon section is in the final stage. Movement of vehicles will be opened up to Tejgaon in the first phase.
The four-lane 20 km expressway, which starts from Kawla, will end at Kutubkhali in Jatrabari. The entire flyover will have 31 lanes and eight toll plazas. Construction companies Ital Thai and China Railway Construction Corporation will withdraw the invested money by collecting tolls for twenty years.