National
Zila Parishad member, 'Best Team Satkhira' admin arrested
---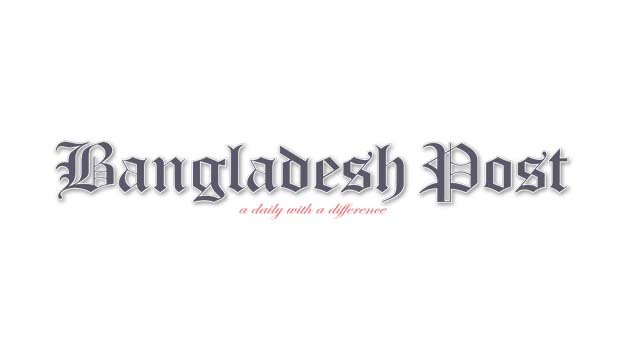 Police arrested Mostafizur Rahman of the so-called Facebook based organisation 'Best Team Satkhira' and his associate (wife) Satkhira Zila Parishad member Advocate Shahnewaz Parveen Mili on Monday late night.
They were arrested from their rented house in Palashpol area of Satkhira town in connection to a case of assault, vandalism and looting.
The arrested Mostafizur Rahman is the son of late Abdul Mannan Biswas of Kulia village under Debhata upazila and administrator of 'Best Team'. His wife Advocate Shahnaz Parveen Milli is Zilla Parishad member and the vice-president of Satkhira district Women's Awami League unit.
Satkhira Sadar Police Station Sub-Inspector Hafizur Rahman said Mostafizur and his wife Mili along with Masura Khatun, divorced wife of Alamgir Hossain, a trolley driver of Parandaha village under Sadar Upazila, broke into Alamgir's house on Friday.
They looted money, land deeds, gold jewelries and important documents at the time. Alamgir Hossain filed a case against five people including Mostafiz and Mili with the Sadar Police Station in this connection on Sunday night, The SI said.
He added that the judge ordered Mostafizur to be admitted to Satkhira Sadar Hospital under police guard after he pretended to be ill when he was sent to court after interrogation.
Officer-in-charge of Sadar Police Station Mohammad Asaduzzaman said Mostafizur Rahman was taken to Satkhira Medical College Hospital for dope test on Tuesday morning.
Earlier on Monday morning, Shibpur Union residents held a human chain programme at Parandaha More demanding arrest and exemplary punishment for those involved in vandalism and looting of trolley driver Alamgir's house.
Mostafizur Rahman, his wife Advocate Shahnaz Parveen Milli and hundreds of members of their group have been harassing people in the name of investigation in different areas of Khulna, Jashore and Satkhira for long.
Meanwhile, after the video footage of Mostafiz consuming yaba tablets went viral on various social media, police became restless. On August 29, Alamgir lodged a complaint and later a case was registered at Sadar police station in this regard.