Special Supplement
ZH Sikder's intimacy with Bangabandhu
---
The seed of patriotism started sprouting inside Zainul Haque Sikder since his early student life. Subsequently it developed into a huge tree. This is why he found it wiser to come back to Dhaka to become a proud citizen of a newly independent country called Pakistan, envisaged as a free land for the Muslim community of the-then undivided India under colonial rule. Without any hesitation, he left behind huge paternal property in the Assam province of the then India. In a sense, he started his career with literally nothing and eventually succeeded in rendering himself into a self-made personality who was then slowly but convincingly being attracted by the rare qualities of the charismatic leader Sheikh Mujibur Rahman, particularly his intrepidity, love for humanity and patriotism. This is amply manifested in an epic novel entitled Neel Komol (Blue Lotus) by Abidur Rahman, who was the illustrious editor of English Daily The People and Bengali Daily Dainik Gono Bangla. Both these newspapers played most vital roles in the liberation struggle of Bangladesh from the very inception. The editor Abidur Rahman was a businessman by profession, apart from being a multidimensional creative personality: a poet, a fiction writer and a lyricist chiefly.
---
[Excerpt from the book 'Living Legend Zainul Haque Sikder: An
Exceptional Personality' by Badiuzzaman Chowdhury]

---
It is to be mentioned here that in the fateful night of March 25. 1971, the Pakistani occupation army fully destroyed the office of The People with tanks, grenades and other explosives. Abidur Rahman was one of the first five persons including Syed Nazrul Islam and Tajuddin Ahmed who were given fourteen years' rigorous imprisonment without trial by Occupation Pakistani Army for forming Mujibnagar government of Bangladesh. He has written about Bangabandhu and Zainul Haque Sikder in his book entitled Neel Komol, "Zainul Haque Sikder's first encounter with Bangabandhu was a most dramatic one. It was May 1945, Sikder was going to Kolkata by train. When the train stopped at Poradaho junction, a group of young men led by a tall and handsome person wearing a white Panjabi, a pajama and Aligarh-styled sandal entered the room. Sikder was impressed by him. To his amazement, Sikder saw that this young man was searching out the suitcases of all passengers to find out 'smuggled goods', Sikder retorted as he was approached by the young man, "it appears that you are neither an OC nor a police constable. Why are you doing this?"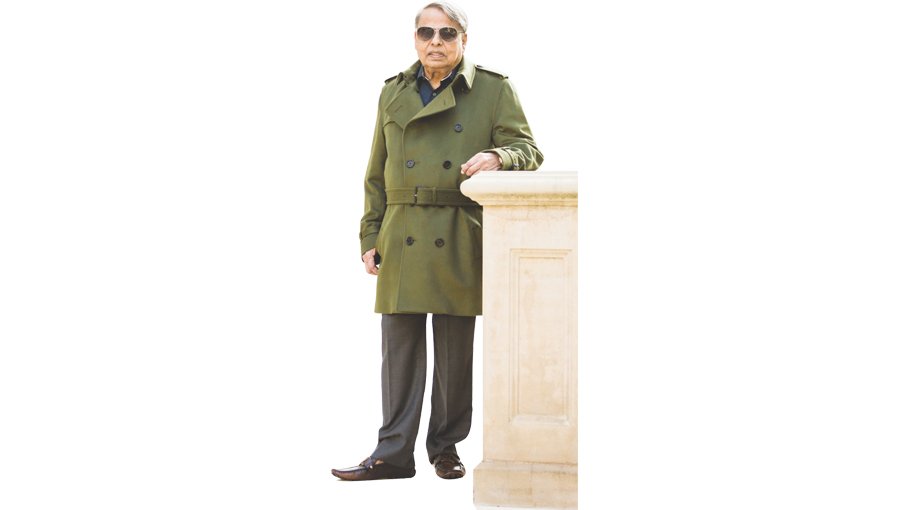 The leader of the small team then replied in a heavy voice. "It is our civil duty to stop 'black-marketing' as true citizens of this country. "Thanks", Sikder said, "I have nothing of this sort, I mean, goods of 'black-marketing1." After some time this leader-like young man got on a Goalanda-bound train. Sikder's train started moving to the opposite direction on way to Kolkata. Few minutes later, he came to know from a passenger sitting by him that the name of this young leader was Sheikh Mujibur Rahman -- a student leader who studies in Kolkata.
Sikder was astonished beyond limit at the unusual activities indicative of sheer patriotism of that young man with an impressive look. He could not think that he would meet again exactly the same person somewhere someday.
It was the year 1950. Sikder happened to encounter the same young leader in Dhaka city at the Swarighat residence of veteran Awami League leader Ataur Rahman Khan. Sikder reminded him of their interesting encounter at the Poradaho junction. The young leader smiled a little and said. "The country will march onwards if every citizen performs his duty sincerely."
That day Sikder went to Ataur Rahman Khan's residence to consult him as his lawyer. It is just by chance that he again met the young leader who volunteered to check the smuggled goods by common train passengers. However, since that day this renewed encounter signalled the ever-lasting bridge of intimacy between the two. Imbibed with high degree of patriotism, Sikder has both natural and innate inclination towards people-oriented activities of all kinds. He is also well known as a person of great heart and magnanimity. This is why he was immediately arrested by the intrepidity and patriotism of Bangabandhu. At that time the centre of almost all political activities was invariably old Dhaka. Many famous Sadrars of Dhaka were blind supporters of Muslim League.
Sikder remembered very well that at a time when towering leaders like Maulana Bhasani and Shamsul Haque planned a public meeting at Armanitola Maidan, the young leader Sheikh Mujibur Rahman was the source of their courage. The meeting was foiled by the influential Sardars who supported Muslim League. But soon after the rampage, the valiant young leader Sheikh Mujib reorganized the meeting at the same Armanitola ground with the help of another Dhakai Sardar named 'Badshah' who was equally well-built and intrepid. This was the first successful public meeting of Awami League at Armanitola and it happened owing to Sheikh Mujib's unfaltering determination and bravery as well as indefatigable fearlessness of Badshah Sardar. That day Sikder himself was present in the meeting as an attentive listener. In the days thereafter, the fort of Awami League started being stronger day by day resulting from the organizational commitment and bond of both Sheikh Mujib and Badshah Sardar. Both of them were fair and fearless. Sikder watched them closely. He was engaged in truck business to carry bricks and other construction materials in the brick fields of Rayer Bazar and adjacent areas since the early 1950s.
And this was the time when a Bangali nationalist movement as opposed to West Pakistani ruling junta was gaining momentum under the brave leadership of Sheikh Mujibur Rahman. In any demonstration or meeting or political gathering, Zainul Haque Sikder used to send his trucks loaded with supporters. The friendship became closer day by day.
Sikder said about the stead, fastness of his character, "Bangabandhu was in prison when Argartala Conspiracy case was going on. I got busy to see him as soon as possible. I asked for a pass to SB people. SB officer-in-charge Mr. Yunus said that I was supposed to be one of the convicts of the case, but fortunately I was spared. So I should not take pass to meet Sheikh Mujib, who was in strict security. But I was adamant to meet him. I must enter the jail and meet Sheikh Mujib. So I contacted one of my familiar journalists. He was a reporter of Daily Azad and a political worker of NAP. He gave my identity as a journalist and accordingly collected a pass for me from journalist quota. I took the pass and went through security barricade carrying basketful of oranges for Sheikh Mujib. We started talking in a low voice. We heard that meanwhile Ayub Khan's envoy Fida Hossain had met him with some proposal. I wanted to know what he said to Fida in reply. Sheikh replied to me without hesitation, "I am Sheikh Mujib. I have never sold my head. And shall not sell it ever. Bangalees would surely get back their rights one day"
Sikder mentioned another aspect of Bangabandhu's character quite often. It is his innate love and affection for his people. His memory was extra-ordinarily sharp.
In 1965 Miss Fatema Zinnah contested the Presidential elections of Pakistan. All the opposition political parties including Awami League worked in favour of Miss Zinnah. In this context, Sheikh Mujib visited the Dhanmondi residence of Zainul Haque Sikder for election campaign in Rayer Bazar area. That day one 'Suruj' of this locality worked hard for entertaining him with food. Bangabandhu remembered him for long.
After the successful mass upsurge of 1969, Bangabandhu came out from jail and went to his historic residence at Road 32, Dhanmondi residential area. On that very day Suruj also went there to see him. Bangabandhu was able to identify Suruj amidst huge crowd and asked him affectionately, 'How are you, Suruj?" Suruj was overwhelmed with joy to hear his name. He came straight to the residence of Sikder. "Sir", Suruj said, "Sheikh Shaheb has recognized me even after so many days. He has uttered my name, what a wonder!"