National
Youths demand climate justice to Amphan-hit people
---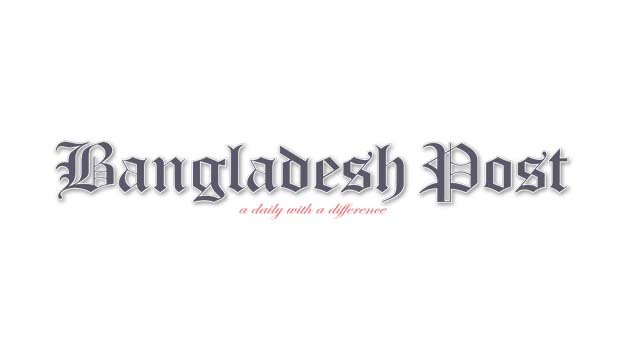 More than 50 people, mostly young, staged a "climate strike" in Satkhira's Shyamnagar upazila demanding protection to the biodiversity of the Sundarbans and climate justice to the coastal people those were affected by cyclone Amphan.
Youth Net for Climate Justice in collaboration with Action Aid Bangladesh organised the pro­gamme on the uapzila's Chhota Chandipur Dam as part of Fridays For Future, a global initiative led by Swedish teenager environment activist Greta Thunberg, mark to the World Environment Day, which falls in June 5.
Activists were seen carrying placards and chanting slogans in demand of climate justice.
Addressing the programme, speakers demanded that the responsibility of maintenance of the dam be handed over to the locals, setting up of a Climate Commission and Coastal Development Board, and increase in the budget allocation for the areas affected by the climate crisis.
Satkhira District Coordinator of Youth Net SM Shahin Alam said, "People living in the coastal areas bear the brunt of climate crisis.
Amid the coronavirus outbreak, the cyclone Amphan also took a huge toll on the people, especially those live near to the Sundarbans.
"The loss of homes and crops by cyclone Amphan and unemployment possibly for a long time due to coronavirus pose a great extreme risk to these people of becoming climate refugees," he added.
Shahin further said that each cyclone gives us a message on why should we save the Sundarbans. "It is high time to act and relocate all projects those cause pollution to conserve the biodiversity," he added.
Chairman of local Padmapukur Union Parishad SM Ataur Rahman, UP members SM Saifullah, Muhtaram Billah, Obaidullah Mukul, SM Kamruzzaman, Masum Billah, and Ashiq Billah,
among others, took part in the climate strike in soliarity with the young activists.
Climate Strike, also known as Fridays for Future, is an international movement of school students who take time off from class on Fridays to participate in demonstrations to demand action from political leaders to take action to prevent climate change and for the fossil fuel industry to transition to renewable energy.
Publicity and widespread organising began after Swedish schoolgirl Greta Thunberg staged a protest in August 2018 outside the Swedish Riksdag (parliament), holding a sign that read "Skolstrejk för klimatet" ("School strike for climate").
Since then, millions of students have been demonstrating the strike in more than 120 countries across the world demanding action to prevent climate change.