Country
Workshop on scientific tea plantation held in Tentulia
---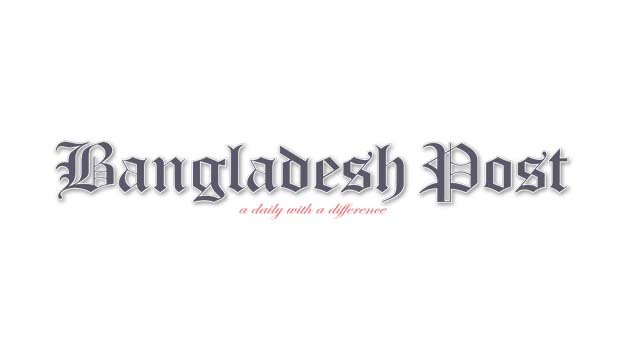 A day-long training workshop on scientific farming management under the banner of Camellia Khola Akash School has been held in Tentulia, Panchagarh in the far north with the theme 'Advanced Knowledge, Improved Tea'.
The training workshop was organized by Bangladesh Tea Research Institute of Sreemangal, an affiliate of Bangladesh Tea Board in Aziznagar area on Tuesday and in collaboration with Jagrata Tentulia, a local youth volunteer organization. Eighty local small tea farmers participated in the workshop in the open field adjacent to Bismillah Tea Factory in Aziz Nagar.
Read more: 'Crab farming can protect Sundarbans environment'
Md Abdul Mannan, a heroic freedom fighter of Sadar Union of the upazila, presided over the workshop and spoke as a resource person. Development officer Mohammad Shamim Al Mamun, agriculturist Amir Hossain and Assistant Farm Supervisor Mohammad Sayedul Haque were present at the programme. At that time, some members were present on behalf of Jagrat Tentulia.
During the day-long workshop, the speakers provided hands-on training in the tea garden directly after a detailed discussion on scientific method of cultivation management on tea varieties, seedling planting, plucking, tipping, pruning, fertilizer application, pest control and disease control. Farmers are also taught to use the 'Two Leaves One Bud' mobile app.
In addition to increasing the production of tea in the northern region, the best trainees are selected from among the small farmers through evaluation at the end of the training focusing on various aspects of improving the quality of tea and a crest is awarded. It was informed on the occasion that Bangladesh Tea Board has launched a separate website with Camellia Khola Akash School.
Read more: Jhum farmers now rely on combined farming
Under the plan and direction of the current chairman of the Bangladesh Tea Board, Major General Ashraful Islam, these field-based training workshops started on October 20 this year with the aim of delivering training services to small scale tea farmers at their doorsteps under the banner of Camellia Khola Akash School.