Country
Winter approaching in north region
Warm clothes shops overcrowded, prices high
---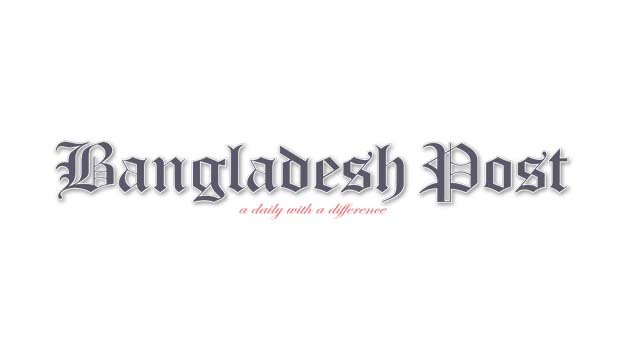 Although the winter season is still about a month away in Rangpur region, the nature is remaining covered with fog from evening till next morning. It feels like winter already.
People are thronging the old clothes' shops to buy warm clothing fearing the winter to gradually increase. As a result, the shopkeepers are charging higher prices. Crowds of people can be seen at every winter cloth shops, both in city and rural areas.
Among all the winter clothes markets in Rangpur city, station market old clothes market, Shah Mohammad Salek Market, Shah Jamal Market, Footpath Market next to Survi Udyan, Hanumantala Market are the most popular ones.
There are about 500 shops in these few markets. Many people from Dhaka also come to Rangpur city to do winter cloth business during the winter season.
Besides, there are many markets for winter clothes in Satmatha, Mahiganj, Chawkbazar and Modern More areas in the suburbs.
Visiting various markets on the outside of the city including Deuti, Syedpur, Boro Dargah, Nabdiganj, Haragach and Paglapir markets, there were seen more buyers of old clothes.
Rangpur's old cloth market is cowded with people from different walks of life starting from low to mid income people.
It is learned that the demand for foreign old clothes is higher than the new ones for dealing with winter. The price of foreign old winter clothes is relatively low.
Moreover, as these clothes are beautiful to look at, quality and durable, buyers are more interested in these clothes. Ordinary people from different surrounding areas are coming to town to buy warm clothes.
Although the prices of old winter clothes are slightly higher this year, people of all classes are buying them from the sidewalks as the prices are relatively lower than the new ones. Buyers are more interested in coats, jackets, sweaters, trousers, overcoats, full sleeve vests, blankets, women's cardigans, gloves and foot socks.
However, traders and buyers have complained that the price of old clothes is much higher this time than last year. According to the small traders of footpaths, the suppliers are taking higher prices of old clothes this year as compared to last year. As a result, there is no way to sell them at a higher price.
According to the traders, every year during the winter, they take warm clothes from the suppliers and sell them in the open market. Last year, a sack or bale of old cloth could be bought for Tk 7 to 8 thousand but, this year the same bale is costing them Tk 14 to 16 thousand.
Siddique Hossain, a wholesaler of second-hand clothes at Shah Jamal Market, said, "Old winter clothes are coming from China, Taiwan, Japan, Korea and Russia. The cost of transportation has gone up due to transportation costs and bank loans. We bring cloth bells from Chattogram and Dhaka for wholesale and sell them to retailers."
He said, he supplies clothes to small traders first and then the traders sell the clothes to pay him back. Although banks rely heavily on loans, banks do not want to lend more than Tk one lakh.
Traders from Kurigram, Lalmo­nirhat, Nilphamari, Gaibandha, Panchagarh and Dinajpur districts buy clothes from these wholesale markets of the city and sell them at retail in the area, he said.
Another trader, Sultan Ali, said that a giant 100 kg of old winter clothes for children costs Tk 6,000 to 7,000 in Chattogram. The price of a 100 kg bag of winter clothes for adults is Tk 5 to 6 thousand. A bag of jacket and a sweater weighing 80 to 100 kg costs Tk 8,000. The cost of transporting here and other expenses is getting higher. As a result, prices are rising in the retail market.
Abdullah Mia, a retailer, said a gait can carry clothes ranging from Tk 10 to Tk 600. All the prices have to be
fixed by negotiating with the buyers. However, as winter approaches, clothes are also being sold more. He said that they are being sold at retail shops for more than Tk 4,000 to 5,000 per day.
Islam Uddin, a footpath trader near Survi Udyan, said that some of the gates bought have torn clothes inside which the moneylenders do not want to take back. As a result, losses have to be counted. A gait consists of a variety of sweaters, trousers, half and full sleeve vests and baby clothes which are to be sold at different prices.
It has been seen in the station market that the clothes which were sold for Tk 50 to 70 last year are now being sold for Tk 70 to 100. Adult clothes that have been bought for Tk 120 to 130, this time they have to be bought for Tk 150 to 200.
The old cloth traders of Station Bazar said that the price of each winter garment is Tk 50 to 100 more this time as compared to last year. Last year's Tk 300 to 400 sweaters is now being sold at Tk 500 to 700.
Rahima Begum, who came to Salek Market to buy warm clothes, said that many good quality clothes are available among the old clothes but one has to find them out from a heap. She said the average price of each garment has doubled this year as compared to last year.