Country
Wheat farming expands in Jhenaidah
---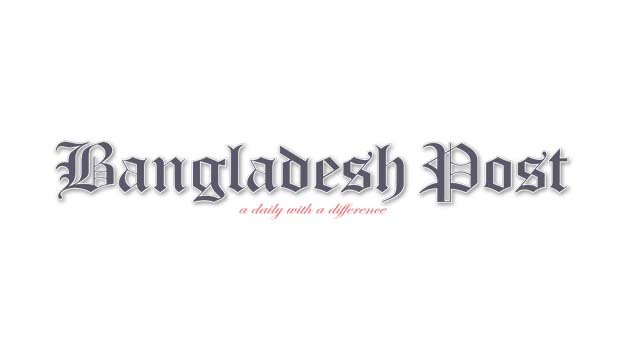 The farmers in six Jhenaidah upazilas had brought a total of 5,136 hectares of land under the wheat farming in the season as against last season's 4,278 hectares. It was 17 percent additional that the last season.
The farming are going to receive 20,082 tons of wheat in the season, said the office sources of the department of agriculture extension (DAE) in Jhenaidah.
Wheat farming was gradually expanding when the farmers were reaping better from the wheat and the land under potato, sweet potato and vegetables was reducing inn recent times.
DAE deputy director's office sources said they had set target to cultivate wheat on 5,173 hectares of land in the district during the season. The farmers of Jhenaidah Sadar upazila brought 790 hectares, Kaliganj farmers 325790 hectares, Kotchandpur farmers brought 130790 hectares, bordering Moheshpur farmers brought 820 790 hectares, Shailkupa farmers brought 2,810 790 hectares and Harinakundu farmers brought their 309790 hectares of land under the farming this season. They had produced 16,715 tons of wheat on 4,278 hectares of land lasts season.
Abul Hossain of Khalishpur area of Moheshpur when contacted said he had reduced his potato and sweet potato farming area and increased the wheat farming as he received better prices of one of the most important cereal food grain. A number of farmers in the area have been doing the same in the season, the farmer said.
Farmer Abdul Barik of Jhaudia Ashrayan project area in Shailkupa municipality of Jhenaidah when contacted said he brought 110 decimals of land under wheat farming in the season as against last season's 90 decimals. Better prices of wheat has encouraged him to reduce the farming of vegetables sin the season. He was hoping eight maunds of wheat from one bigha of the land in the season, Abdul Barik said.
DAE deputy director at Khamarbari Jhenaidah Asgar Ali when contacted said the farmers in Jhenaidah are very much aware about their benefit of crops and care it with carefully. Further, the field level sub assistant agriculture officers (SAAOs) are always standing by the farmers to provide information and technical assistance when necessary.