National
Vandalism of Bangabandhu sculpture protested at JU, CU
---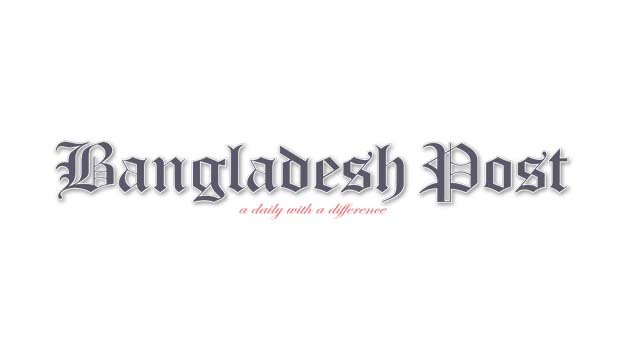 Teachers of Chittagong University staged demonstration on the campus on Sunday protesting vandalization of an under-construction sculpture of the Father of the Nation Bangabandhu Sheikh Mujibur Rahman in Kustia.
The CU teachers held a sit-in-programme on the Bangabandhu premises of the university in the morning.
Vice Chancellor of Chittagong University Prof Dr Shirin Akhter expressed solidarity with the programne.
CU Laila Khaleda Ankhi, Zoology teacher Abdul Wahed Chowdhury Pilu, assistant proctor Kazim Nur Sohad, Ahsanul Kabir Palash, Ramendu Parial, sociology teacher Ariful Islam Khan and law teacher Hasan Muhammad Roman were present, among others. Meanwhile, a group of leaders and activists of Jahangirnagar University (JU) unit of Bangladesh Chhatra League (BCL) demonstrated on the campus on the issue. The BCL men brought out a procession and blocked the Dhaka-Aricha highway.
Bangladesh Chhatra League brought out a procession on Jahangirnagar University campus on Sunday protesting vandalism of Bangabandhu's sculpture in Kushtia.
Speakers at the demonstration demanded exemplary punishment of those involved in the incident. M Mainul Hossain Rajon, deputy office secretary of JU unit of BCL, said that the vandals are none but anti-liberation forces who want to eliminate the glorious history and culture of the nation.
Some Islamic parties like Hefazat-e-Islam want to turn the country into Afghanistan. Today they stand against sculpture, we afraid, tomorrow they will talk about women's education.
Organising secretary of JU BCL, Aklema Akter Esha said that we are living in a secular country but some zealotry wants to make the country unstable.
We want immediate punishment of the miscreants involved in the incident. JU BCL vice-president, Mijanur Rahman, Akhtaruzzaman Sohel, Azizur Rahman Lilu and Bayezid Rana Collins, joint secretary Affan Hossain Apon, theatre and debate secretary Raton Biswas, deputy library and literature secretary Shahrukh Shahriar, deputy foreign affairs secretary Ismail Hossain were present, among others.