National
'Use of masks to face second wave of Covid-19 a must'
---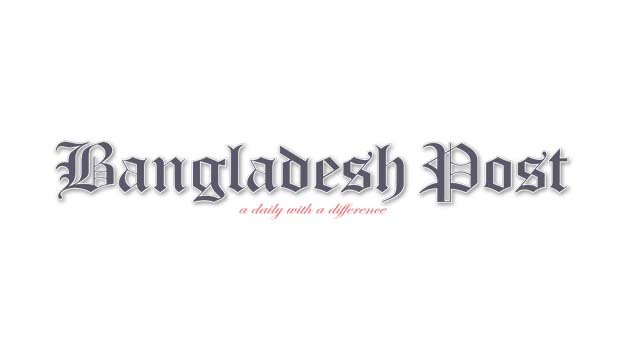 A second wave of Covid-19 is about to hit the country in the coming winter so everyone should comply with the hygiene rules.
In this regard to raise public awareness for ensuring compliance with mask a human chain programme was held in Pabna town along with Bera and Chatmohar upazilas on Tuesday.
In Pabna town, the human chain was held in front of Annada Govinda Public Library at the initiative of Pabna District Administration.
Deputy Commissioner of Pabna Kabir Mahmud, Zila Parishad Chairman Rezaul Rahim Lal, Superintendent Sheikhs f Police Rafiqul Islam, administration officials and others participated in the programme.
During the human chain, speakers urged everyone to use masks to protect themselves from corona, mentioning that no service will be given to anyone without a mask.
Masks and soap were distributed by the district administration during the human chain. On this occasion, a human chain and rally were held simultaneously in 1 municipality and 9 unions of Bera upazila in Pabna at 10:30 am. At that time, Bera Upazila Administration organised a human chain on Bera Bazar Road from Kanaibari junction of the upazila with a banner 'No Mask No Service'.
All the officials and employees of the upazila administration along with locals participated in the human chain.
On the other hand, a rally with the slogan 'No Mask No Service' was brought out by Chatmohar Upazila Parishad at 11 am.
Starting from the Upazila Parishad Premises the rally encircled the main roads of the municipality.
Chatmohar Upazila Parishad Abdul Hamid Master, Upazila Nirbahi Officer Md. Saikat Islam and others took part in the rally.