All Section, Education & Culture
Campus News
Uphold honour of Bengali language: Academics
---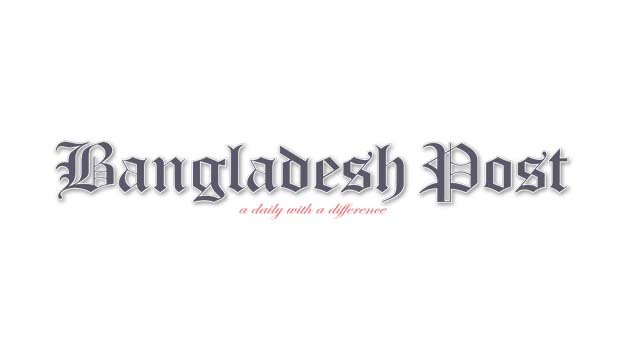 Academics at a discussion urged all concerned, especially young generations to uphold the rich Bengali language, heritage and culture by ensuring its proper use.
They made the call at the discussion organised by the authority of Begum Rokeya University, Rangpur (BRUR) at its central cafeteria in observance of the Shaheed Dibash and International Mother Language Day-2020 through day-long programmes on Friday.
Acting Vice-Chancellor (VC) of BRUR Professor Dr RM Hafizur Rahman addressed the discussion as chief guest with Dean of the Faculty of Arts Professor Dr Sarifa Salowa Dina in the chair.
Dean of the Faculty of Life and Earth Science Md Atiur Rahman and Dean of the Faculty of Engineering and Technology Dr Md Mizanur Rahman addressed as special guests.
Moderated by Lecturer of BRUR Md Sohag Ali, Director of the Institutional Quality Assurance Cell, Professor Dr Md Nazmul Haque, Additional Registrar (Establishment Division) Khondker Golam Mostafa, students Fahimunnahar and Shakhawat Hossain also spoke.
The BRUR authority chalked out programmes including placing of wreaths at the university's Shaheed Minar, hoisting of national flag at half mast, wearing black badges, 'morning procession , milad and doa mahfils.
Earlier, the Acting VC, along with teachers, students, officials and employees placed wreaths at the Shaheed Minar and observed one minute silence there to pay respect to the martyrs of the Language Movement and War of Liberation.
Deans of different faculties, Heads of different departments, Provosts , teachers, students, officials and employees of the university, leaders and activists of different students', socio cultural and other organizations participated in the procession.
Paying rich tribute to Father of the National Bangabandhu Sheikh Mujibur Rahman, martyrs of the language movement and War of Liberation, the speakers recalled glorious contribution of the teachers and students during the language movement.
The chief guest said Shaheed Dibash and the International Mother Language Day has brought a unique honour to the nation and become a symbol of unity and victory for protecting mother languages of all people across the globe.