Country
UNO refuses to cooperate with students, snatches banner
Students continue protest against teachers' misconduct in Santhia
---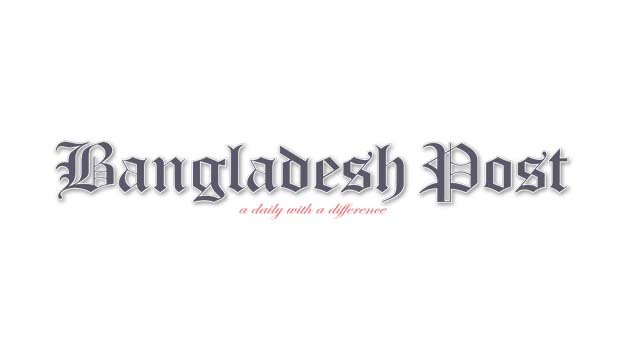 Students of Santhia Government Pilot Model High School marched with banners and entered the office premises of the Upazila Nirbahi Officer. The angry Upazila Nirbahi Officer SM Jamal Ahmed snatched the banners from the protesting students.
UNO ex officio is the chairman of the managing committee of this government pilot school. The students approached him to seek justice for allegations of corruption and misconduct against their school headmaster Vijay Kumar Debnath and another teacher.
The accused has been blamed for making an offensive proposal to a 10th class student of the school. On Tuesday, the students lodged a written complaint with the UNO against him. The students said that the Upazila Secondary Education Officer came to the school on Wednesday and threatened the students on behalf of the headmaster. Meanwhile, on Thursday at 11 o'clock, the agitated students staged a protest and human chain demanding the removal of the headmaster of the school. On Saturday the students again went to the Upazila Nirbahi Officer to seek justice.
Hundreds of students protested in front of the Upazila Nirbahi Officer's Office, chanting slogans demanding justice for the two accused teachers (Vijay Kumar Debnath, Babul Pal). They had banners in their hands. The banner was carried by the students at the front of the procession. UNO SM Jamal Ahmed snatched the banner from the office without listening to the complaints of the students.
Although he became the headmaster himself with the allegation of embezzling huge amount of money from the student welfare trust of the school. More than once a year, he was accused of various irregularities and corruption, including extortion from students on various pretexts. Every year, students protest against him, human chaining and seeking redress from the UN. Occasionally there are investigations. The committee sent a letter to the board and directorate recommending action against him. But no punitive action was taken against him for invisible reasons.
According to the students in the human chain, if the head sir does not read privately, he behaves badly and shows fear. The students demanded his removal and removal. Some teachers of the school said on condition of anonymity that the headmaster was running the school alone without heeding any rules and regulations. He is embezzling excessive money from students on various pretexts. They said that as the allegation of embezzlement was proved in 2016, the then managing committee had written a letter to the concerned authorities to remove him. Hafizul Kabir, the former headmaster of the school, said, "I came to the school leaving Rs 2.5 lakh in the fund of Student Welfare Trust." No other student has benefited from this sector since I left. According to multiple sources in the school, he has embezzled a huge amount of money.
Contact was attempted to be made with Vijay Kumar Debnath on his mobile phone more than once but he was unreachable.
SM Jamal Ahmed, president of the school and Upazila Nirbahi Officer, said, "I have received various complaints from students against him. Action will be taken against him subject to investigation."