Country
Two teachers in Santhia make offensive pass at student
Students stage protest demo
---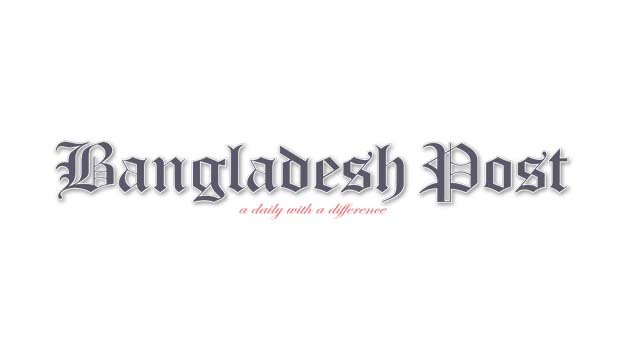 Pabna's Santhia Government Pilot Model High School headmaster Vijay Kumar Debnath and assistant teacher Babul Pal have been accused of making offensive proposals to students. At 10 am on Saturday, the protesting students blocked the road and the protest procession demanding justice against the two teachers.
At the protest, the students said that if they did not read privately to the head sir, they would behave badly and show fear. The headmaster gave a bad proposal to a 10th class student. Assistant teacher Babul Pal also made an offensive proposal to another student whose video went viral on social media. The students lodged a written complaint against them with the school president and Santhia Upazila Nirbahi Officer on Tuesday. At 11 a.m. on Thursday, they staged a sit-in at the entrance of the school demanding the removal of the two accused teachers. Meanwhile, a few days after the incident, the students staged a protest procession and blocked the road again on Saturday morning demanding removal and removal of the two teachers.
Meanwhile, Santhia Upazila Nirbahi Officer SM Jamal Ahmed appeared and formed a five-member inquiry committee headed by Upazila Assistant Commissioner (Land) Moniruzzaman. The committee was directed to submit its report within the next three days. At the time, the UNO issued separate show cause notices to the two accused teachers. The students called off the protest on the assurance of the UN. Meanwhile, the students demanded the UNO not to include him in the investigation committee as Upazila Secondary Education Officer AH Quader Biswas took the side of the accused teachers.
When asked about this, the accused headmaster Vijay Kumar Debnath said on his mobile phone, Cut. Babul Pal received repeated phone calls but did not receive them. The school's president and Upazila Nirbahi Officer SM Jamal Ahmed said, "I have received complaints from students against them. Action will be taken against them subject to the investigation report of the committee."
Locals said there was no end to the allegations against the controversial, corrupt headmaster Vijay Kumar Debnath. Despite being the head teacher himself, he forced the students to study privately with him. More than once a year, he was accused of various irregularities and corruption, including extortion from students on various pretexts. The committee sends letters to the board and directorate recommending action against him.
However, no disciplinary action is taken against him for invisible reasons. After the demolition, it was not repaired. Looking at the front of the once beautiful school, it now looks like a garbage dump. Some teachers of the school said on condition of anonymity that the headmaster is running the school alone without heeding any rules and regulations. He is taking classes from 6th to 9th / 10th class of general department with himself and vocational mathematics teacher Babul Kumar Pal for the purpose of private teaching except the general department math teacher in the school. They complained that they did.
The teachers said that if any teacher protested against it, he would make various obscene remarks including intimidation. They said that as the allegation of embezzlement was proved in 2016, the then managing committee had written a letter to the concerned authorities to remove him. Hafizul Kabir, the former headmaster of the school, said, "I came to the school leaving Tk 2.5 lakh in the fund of Student Welfare Trust. No other student has been given benefits from this sector since I left. It is known from multiple sources of the school that he has embezzled this huge amount of money."