Country
Two approach roads washed away in Munshiganj
---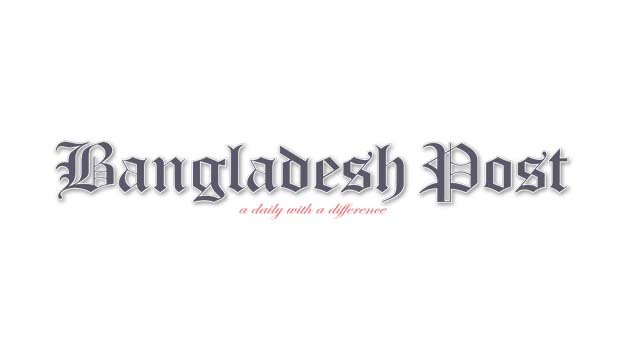 Four approach roads of two bridges have been washed away in Munshiganj's Tongibari upazila's Nashankar village. The two roads have been closed for three weeks. The road network of the whole area was disrupted due to lack of repair work of two roads. The people of 18 villages are in dire straits now. Thousands of people are in extreme distress.
Due to lack of adequate bridges and culverts on the Dighirpar-Hasail road, the bridge is being disconnected year after year due to high water pressure in the Padma. Despite the effort of the authorities, these roads fall into the grasp of mighty Padma River year after year.
Direct communication on Kamarkhara-Adabari and Dighirpar-Kamarkhara-Hasail-Dhaka roads is closed at Nashankar Point in Tongibari upazila of Munshiganj. Those who are unable to get on the bridge are in a state of dire discomfort. The road network in the whole area is down due to these two bridges.
Read more: LGED constructs road at Patgram
Thousands of people have fallen into extreme distress.
Munshiganj LGED Executive Engineer Momen Sarkar said this place is a challenging place. There is a lot of water pressure in the area. Last year authorities made reforms. But that was not a permanent solution. This year LGED officials have visited the side with the higher authorities.
There we have a protection system. The tender has already been done, the work order has been done. Contractors will start work at any moment.
Besides, the water pressure is high as there are not enough bridges and culverts on the road. In order to reduce this pressure, it is being considered whether the big box can be culverted at Bhangunia cemetery and also at more points.
Another issue is the river Padma next to it. As there is no protection in that river, the Padma overflows and extreme water pressure comes towards this area. The Water Development Board has taken initiative to build one kilometer river dam here. In that case the extra pressure overflow of the river will also decrease. Besides, authorities are also protecting the approach road on both sides of the bridge by CC book and parasitizing. In that case LGED officials hope it will be a permanent solution and will not be a problem in the future.
Munshiganj Deputy Director of the Department of Agricultural Extension. Khurshid Alam said that the potato crop will not be good on the sand level due to the washed up road. It will take at least 5 years for it to return to its previous state. If farmers do organic manure then maybe the soil will return to its previous state. But it will take at least 5 years. In that case, the crops that are irrigated by those who are affected now, cannot be harvested. According to the Department of Agriculture, cultivation is being hampered due to sand level in at least 19 hectares of land.