Country
There is no alternative to AL govt for country's development
---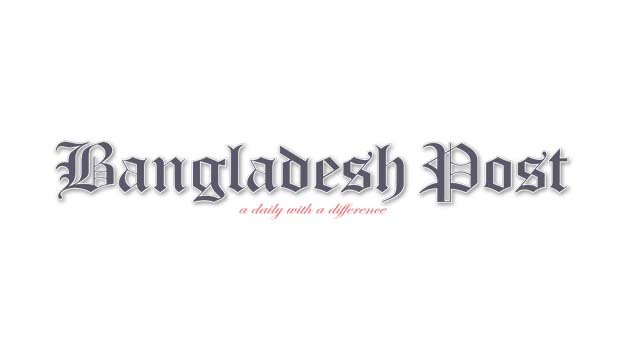 State Minister for Religious Affair Md. Faridul Haque Khan has said that there is no alternative to the Awami League government for the development of this country.
"Muslims, Hindus, Buddhists and Christians all gave their blood in the freedom struggle of this country. There is no such thing as minority in this country. We are all Bengalis," he said.
He said that the Father of the Nation Bangabandhu Sheikh Mujibur Rahman dreamed of a country free from hunger and poverty, his privileged daughter Prime Minister Sheikh Hasina is realizing that dream. In the country Jamaat BNP wanted to paralyze the country by simultaneously attacking 64 districts, today that country has become modern Bangladesh. Awami League should be brought back to power for the sake of the people for the development of the country. Sheikh Hasina must be made the prime minister, only then this country can keep pace with the modern world.
Md. Faridul Haque Khan said these in the speech of the chief guest at the International Rishikumbh and Kumbh Mela in religious conference at Banshkhali Rishidham in Chattogram recently. The minister said, 'You all know what happened during the BNP-Jamaat government in 2001-06. There have been grenade attacks at various times. Many of our leaders and workers have been killed. These should be remembered. In the last 14 years, Prime Minister Sheikh Hasina has taken Bangladesh on the highway of development. By 2041, we will join the ranks of developed countries, the Prime Minister announced. We believe that by 2035 we will join the world's developed countries. We want your united and sincere support in the upcoming elections to realize this dream of Bangabandhu's daughter.
President of Kumbh Mela Udjapan Parishad Sukumar Chowdhury was the guest of the religious conference. Member of Parliament of Banshkhali Mostafizur Rahman Chowdhury, Chattogram Zilla Parishad Chairman ATM Pearul Islam, Former Ambassador Nimchandra Bhowmik, Banshkhali Upazila Nirbahi Officer Saiduzzaman Chowdhury, Chattogram South District Awami League former labour affairs secretary Khorshed Alam, Banshkhali Upazila Awami League general secretary Professor Abdul Gafur, former office secretary Shyamal Kanti Das, Mozammel Haque Sikdar were special guests.
Upazila Awami League President Mostafizur Rahman Chowdhury MP said, the opposition does not like the fact that Bangladesh is being known as a role model in the modern world. The development activities of the government are spreading everywhere, the people of the country are at peace because Sheikh Hasina is the prime minister.
Later, State Minister for Religion Md. Faridul Haque Khan MP visited the upazila Awami League office and the construction work of Banshkhali's model mosque.
South District Awami League Labor Affairs Secretary Md Khorshed Alam, Upazila Awami League General Secretary Professor Abdul Gafur, Shyamal Das, Chairman Rashid Ahmad Chowdhury, Chairman Mujibul Haque Chowdhury, Chairman Professor Tajul Islam, Chairman Kofil Uddin, Municipal Mayor SM Tofail Bin Hoshain, Mozammel Haque Sikder, Chairman Kayesh Sarwar Suman, Chairman Jasim Uddin Haider, Shamsul Alam Chiddiki, Aman Ullah Chowdhury, Md Hamid Ullah, Maulana Akhtar Hossain were present.